ARTICLE
Cardiac arrest prompts investment
11 August 2015
After an employee survived a sudden cardiac arrest (SCA) at a site in Barnsley owned by industrial services giant Cape, the firm bought 68 automated emergency defibrillators, one for any office or depot with more than 10 employees across their global footprint.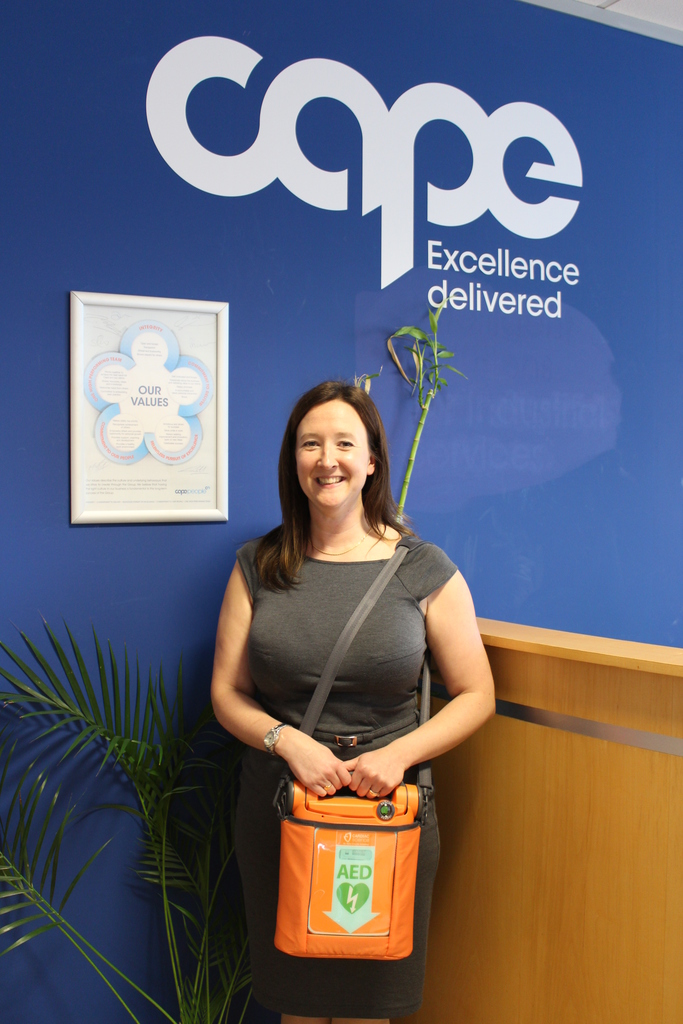 The first aider on the scene of the SCA was Rachel Steele, who works as the firm's group learning and engagement project manager. She said the incident, which the employee came through, was a wake-up call for the company.
"We were lucky that the Yorkshire Ambulance Service (YAS) were able to get to our staff member in time on this occasion, but we knew we had to do something about it," she said.
Rachel asked YAS for a recommendation on defibrillators and they advised on a Powerheart G5 from Cardiac Science. The model is robust, easy to use in an emergency and features CPR voice prompts that give added assurance for users.
Kevin Garvey from Cardiac Science said: "It is the first AED to combine real time CPR guidance and fast shock times and is the only AED to give a shock as required. It has been designed to talk a rescuer through the process step by step."
YAS has already provided free training on the device for 83 staff members at Cape sites in their region. They have been installed in central locations close to office and yard-based employees.
Stand Q57
OTHER ARTICLES IN THIS SECTION