ARTICLE
New PIR option for alarm system
22 September 2015
The Cygnus system, which is now firmly established as one of the most advanced wireless alarm systems for use on construction sites, now benefits from additional functionality.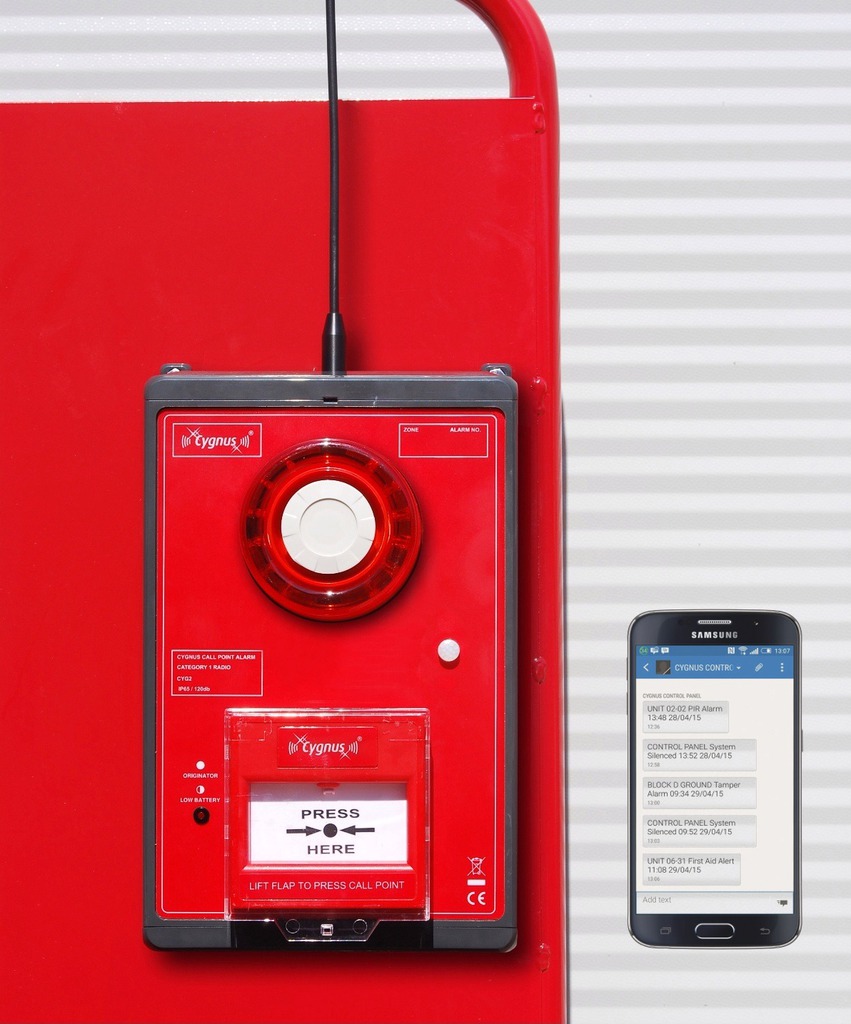 Any of the Cygnus system modules such as fire alarm call points, smoke detectors, heat detectors, and first aid call points can be specified with the PIR option so that whenever an intruder is detected by the PIR sensors, an alert is sent to personnel off-site, thus increasing the safety protection offered by Cygnus.
The PIR functionality works best with the Cygnus GSM control panel which sends users an SMS text alert notification should an intrusion occur. The PIR sensors on the individual units are activated by using the menu settings on the control panel, and if an intruder is to pass the sensor in its activated mode, this will cause the local alarm to sound.
The CE marked Cygnus wireless alarm system has raised the bar in the industry for performance and reliability and has impressive capability linking together 480 units in 15 zones around construction sites, each zone having a capacity of 32 units.
When any fire alarm call point or detector raises an alarm, it activates all other devices around the entire construction site, these devices normally situated in prominent places such as main escape routes and fire exits. In a similar way, when a first aid alert is raised, each first aid device will beep intermittently every 8 seconds, and a message is sent to the control panel to alert the first aider and can also trigger a paging system or can send a text if required.
The Cygnus system is designed for use in dense concrete and steel structured buildings and in areas where there are many other radio frequencies in operation and so particular attention has been given to achieving an impressive connection range. It operates on a Category 1 radio frequency and open air tests prove the Cygnus system range can exceed 1.5km.
The control panel for the Cygnus system provides very sophisticated capability with an event log function which records any events such as an alarm activation, low battery warning, and signal faults all of which can be viewed if necessary in the history folder held on the panel. The system also has the ability to test all units and has an evacuate function which will act as a call point to the rest of the alarm units.
All call points in the Cygnus system are IP rated for water protection and all detector units have internal sounders for alerting. There is also an option of a GSM datalink for remote access and text notifications of alarms to users.
Bull Products offers a full one year guarantee on all Cygnus devices and provides high levels of technical, on-site and after-sales service support in addition to its standard maintenance contract.
www.healthandsafetyevents.co.uk
Stand L16
OTHER ARTICLES IN THIS SECTION