ARTICLE
Powered lift trucks reach new heights
23 June 2015
Crown has launched its C-5 Series of gas-powered, four-wheel counterbalance forklift trucks across Europe.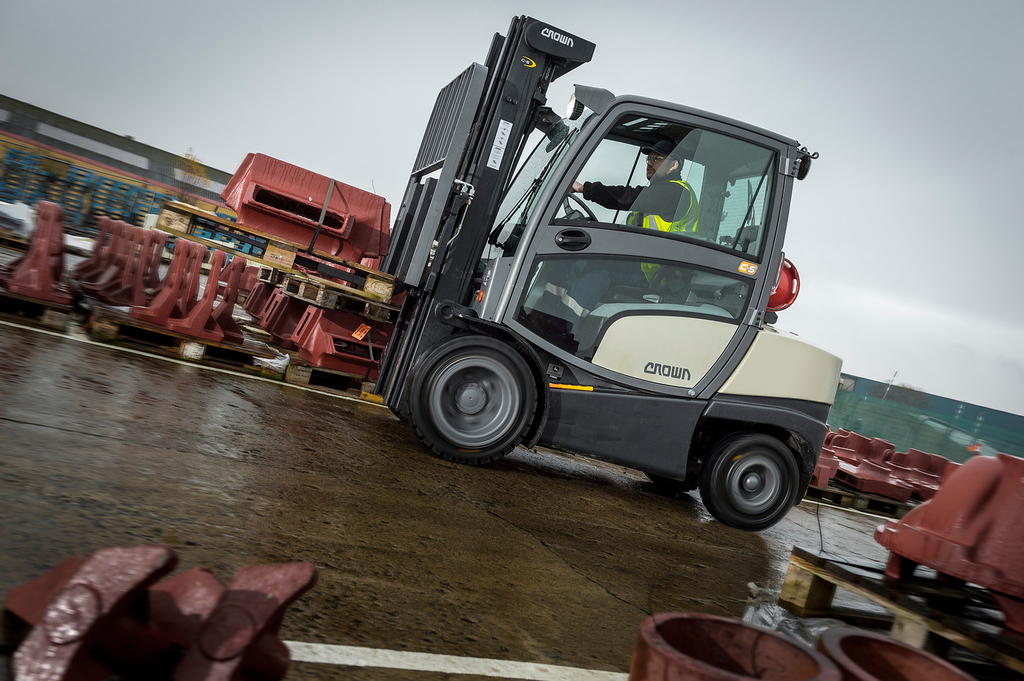 The new series redefines the LPG-powered lift truck by incorporating a Crown-built engine and a rugged powertrain with a lifespan of up to 20,000 operating hours. Advanced technology is evident from the dual-radiator cooling system and ergonomic design through to the intelligent stability system, which are said to provide high reliability and productivity-boosting efficiency.
Available with lifting capacities of up to three tonnes, Crown C-5 lift trucks work through the longest shifts and in all kinds of weather while delivering a full range of performance even over rough terrain. Hydraulic levers with tactile feedback, the easy-turn steering wheel and push-button one-touch electric park brake are also designed to make the truck easier to drive.
Kevin Cooper, section leader at Terex Trucks Motherwell, where the C-5 forklifts are already in operation, is impressed by their all-round performance. He said: "We needed a tough truck for this application as the site is built on a hill and one of our main large-parts storage areas is at the top of the site. The Crown C-5 is very powerful, with enough torque to easily deal with the inclines, even when carrying heavy components."
OTHER ARTICLES IN THIS SECTION