Premiere for rider pallet trucks
19 November 2015
Crown, the material handling company has expanded its European warehouse product range by launching its RT 4000 Series at LOGISTICA 2015 in Utrecht, Netherlands.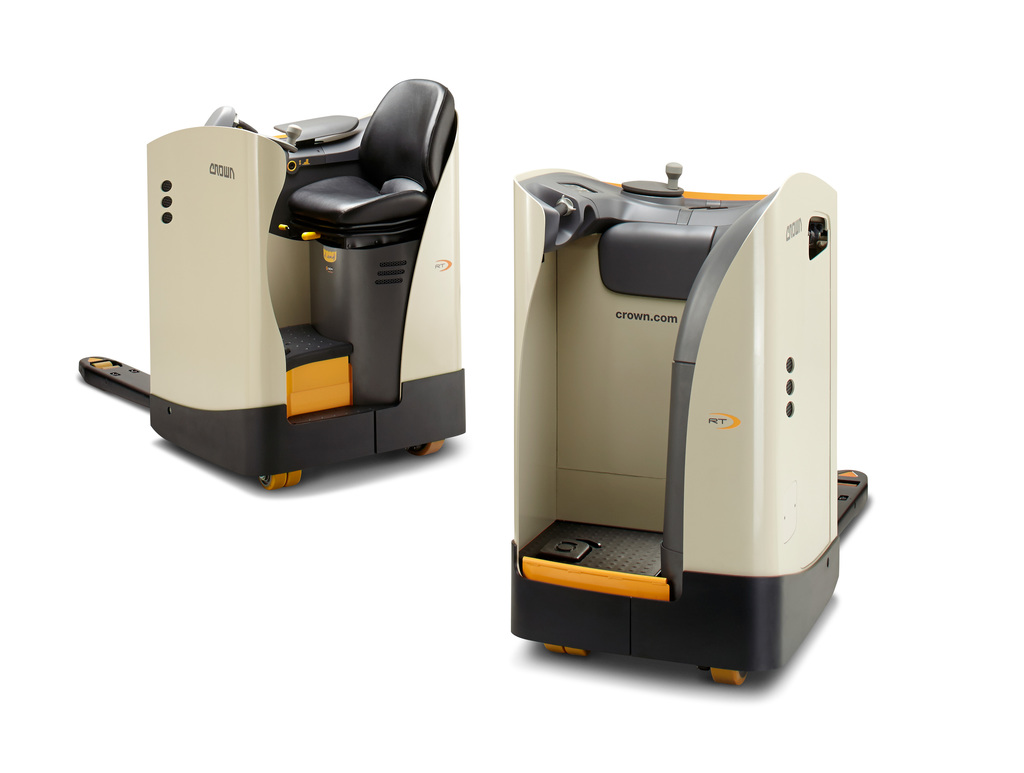 The new rider pallet trucks are available as stand-up or sit-down models, and both are designed to help optimise operator performance and safety. Features include the patented and proven Entry Bar Safety Switch that deactivates travel when the operator places a foot outside the truck perimeter.
Capable of travelling at up to 12.5 km/h, the trucks have a load capacity of up to 2,000 kilograms.
Both stand-up and sit-down models are suitable for fast-paced dock work, offering impressive transporter performance and manoeuvrability even in confined spaces. At the same time, both models are said to offer the level of ride comfort that operators need to stay fresh throughout a hardworking day.
"The RT 4000 Series combines Crown's experience in developing and manufacturing reliable warehouse solutions with a design concept that puts operators at the heart of the development process," explained Jim Kraimer, director industrial design, Crown. "The result is a high-performance product that retains its value and helps improve productivity and safety in the warehouse while simultaneously cutting costs."
In the stand-up model, ride comfort is enhanced by a suspended floorboard that reduces shocks from dock boards and rough floors, plus a wraparound, soft-foam lean pad. The stand-up model can also be configured with right-hand or left-hand steering, as preferred.
The sit-down version is fitted with a low entry step for convenient entry and exit. Two other key features help optimise the driving experience in sit-down models: a height-adjustable floorboard with 60 mm of travel, so operators can choose the sitting position that is most comfortable for them, plus a durable, ergonomic seat that can easily be adjusted to accommodate each operator's weight and leg length. Complete with spinner knob, the steering wheel is sized and positioned to minimise shoulder and arm stress.
OTHER ARTICLES IN THIS SECTION