Robust, reliable and compact
23 May 2017
Weighing from 279kg (without battery) and with a load capacity of up to 1.6t, Crown's new WP 3010 electric pallet truck is very light yet powerful and robust enough to withstand arduous working environments.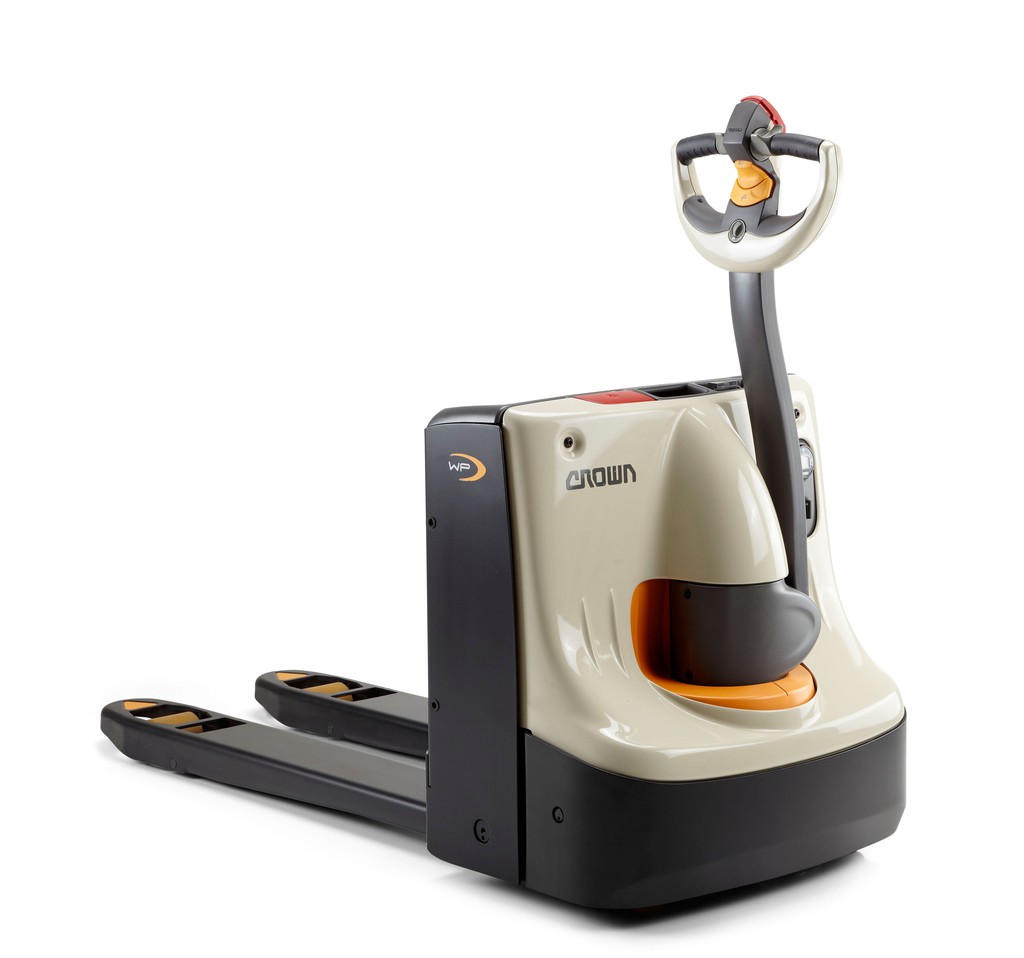 Christian Rotter, marketing product manager at Crown, says: "Our new model is a compact, agile, lighter weight addition to the popular WP 3000 Series. It's a smart solution for all kinds of applications in the food retail, beverage and logistics industries in particular. Ultimately, the WP 3010 is all about speeding up goods turnover and enhancing productivity, while minimising the costs involved."
The WP 3010 incorporates a steel main cover instead of plastic. Combined with Crown's vacuum die-cast aluminium alloy X10 handle with steel tiller arm, downtime and running costs remain at a minimum, even in the back of a lorry where frequent damage is the norm. The five-year-warranty on chassis and fork assembly reinforces this.
The new pallet trucK is said to be exceptionally agile. The brake override feature allows operators to manoeuvre the truck with its handle in a near vertical position. The ergonomic X10 handle with its accessible, user-friendly controls, makes one-handed operation almost effortless for right- and left- handers. The pallet truck's smooth mobility and excellent fork tip visibility due to the maximum height of just 771mm means that it is equally easy for both male and female operators to use.
The WP 3010's compact design makes it suitable for beverage deliveries and other retail logistics applications. With a head length of just 500mm, the pallet truck fits neatly into fully laden lorries without taking up valuable load space. Alternatively, it can be stowed in an under-lorry storage box for quick, convenient access at each stop. The box can be fitted with an optional charger for recharging the battery while the lorry is travelling. Furthermore, the pallet truck can be left on lorries overnight in temperatures from -15 to 40°C. An optional short or high load backrest together with a stabiliser strap allows safe handling of special loads such as full or empty beverage crates and quarter pallets.
With long service intervals and minimal maintenance requirements, the WP 3010 is a cost effective pallet truck which only needs a first service after 12 months or 1000h of operation. The regenerative eGEN braking system uses the power of the AC motor to deliver zero-maintenance braking performance, for additional long-term added value. A range of WorkAssist accessories is available to tailor the truck to individual requirements.
OTHER ARTICLES IN THIS SECTION