ARTICLE
Garment selector tool
10 June 2015
To assist safety professionals in the difficult task of protective garment selection, DuPont has updated its recently launched, interactive SafeSPEC online garment selector tool.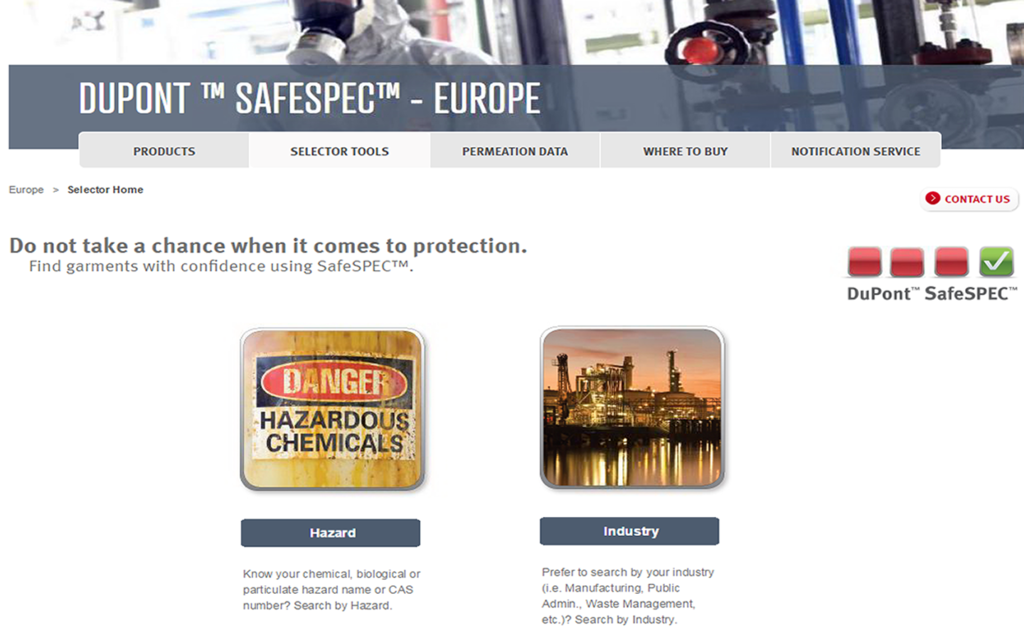 Users of the tool are able to search for suitable DuPont Tyvek and Tychem protective garments by brand, fabric, chemical, design, Type and standard. 360-degree images are available and SafeSPEC also offers users direct access to all relevant garment specification information, including data on barrier performance, sizing and packaging details.
New search functions now enable customers to select DuPont products by hazard or industry, as well as receive personalised support if required. Further options that have been added to the site include information on where to buy garments and also a sign-up service that automatically informs registered users of any changes to the DuPont product range. Available in five languages, the DuPont SafeSPEC tool is online at www.safespec.dupont.co.uk.
OTHER ARTICLES IN THIS SECTION