Internationally acknowledged award
05 March 2015
The Demag V-type crane has won the iF (International Forum) Design Award for outstanding design.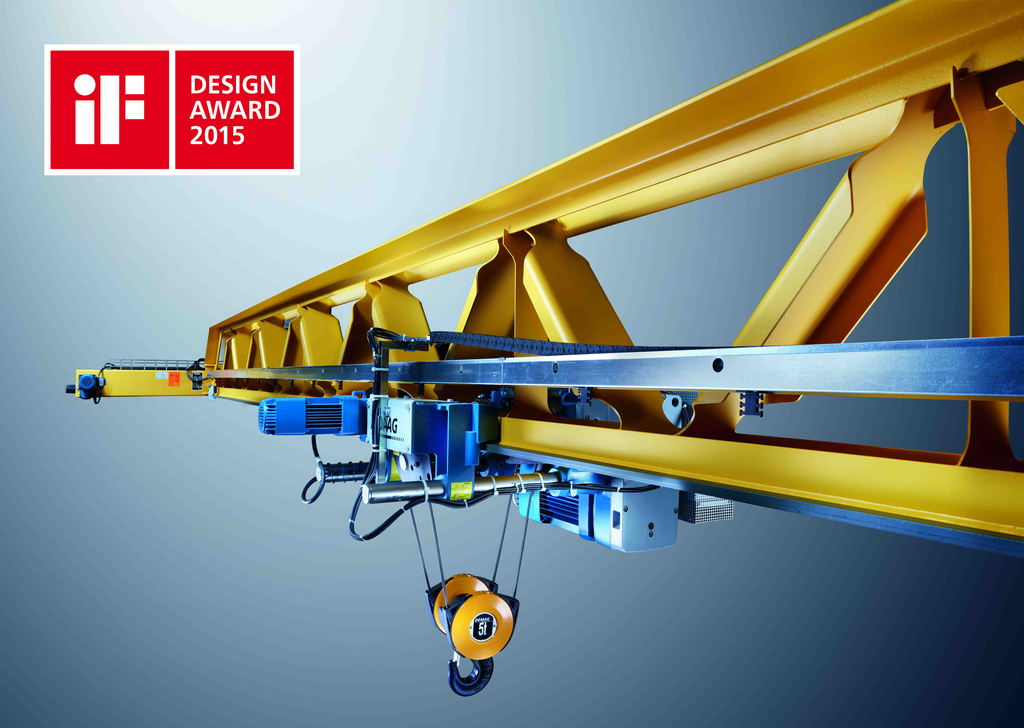 The award recognises the construction of the V-type crane girder, which is based on bionic principles. In a similar way to bone structure, the design only uses material where it is necessary. Depending on requirements, the new girder design can be adapted to the height of existing or planned buildings. According to Demag, this versatility facilitates simple implementation in existing production bays and greater freedom for planning new buildings.
The Demag V-type crane features a V-shaped design that includes vertical struts and tapered diaphragm joints. This construction is said to reduce crane oscillation by 30%, enabling loads to be positioned quickly and precisely. The optimised use of material to meet specific load requirements also cuts the crane's deadweight by an average of 17% and doubles its service life to more than 500,000 changes of load.

The award winning crane will be shown at the iF design exhibition in Hamburg's HafenCity from 28 February to 7 June 2015.
OTHER ARTICLES IN THIS SECTION