Crane radio control
11 January 2016
Terex Material Handling has added new models to its range of D3 generation new radio controls.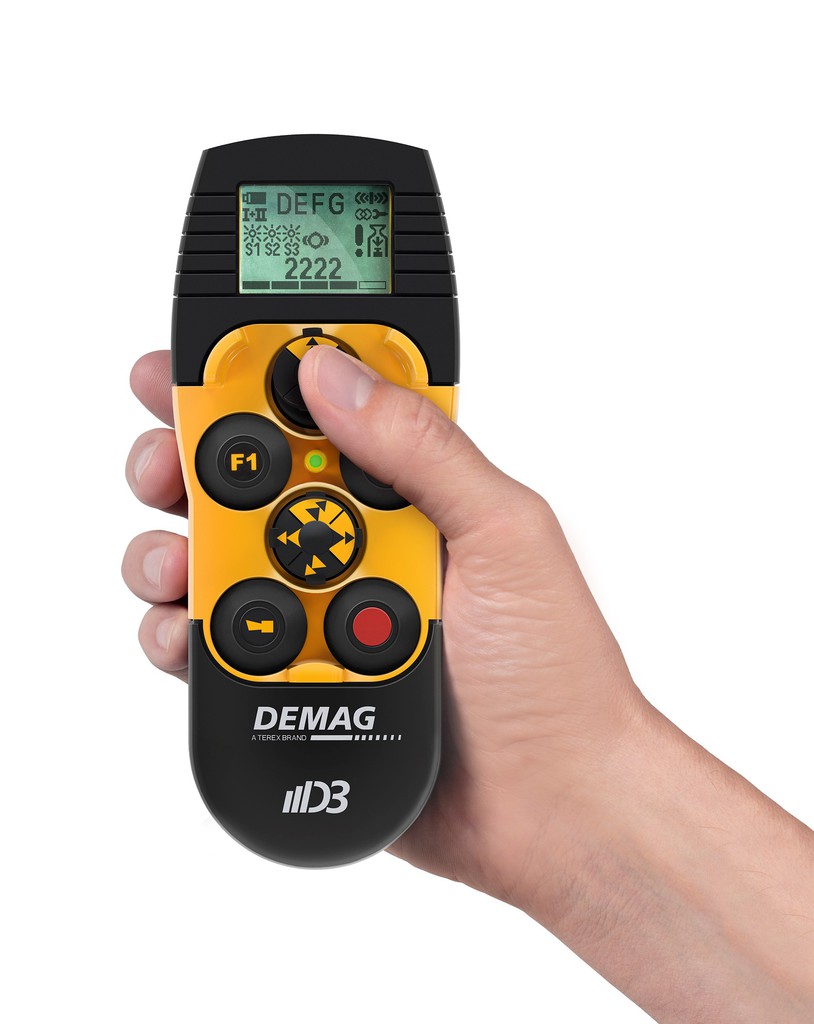 The compact DRC-MJ hand held transmitter facilitates ergonomic joystick control of crane systems using just one hand.
Previously, operators had a choice of two systems for the radio control of cranes; either a compact unit with pushbuttons or a large control unit with joysticks. The Demag DRC-MJ controller combines the convenience of joystick control of all motions with the ergonomics of a compact hand held unit.
The housing of the new control unit is based on the proven design of the Demag DRC DC hand held transmitter. A distinct and illuminated bi-colour display shows the weight of the load. A vibration alarm indicates an overload and other status messages, relevant for safety and service purposes, may also be provided.
For all Demag D3 radio control systems, the operator can pair each crane with up to three transmitters of various types; conventional pushbutton transmitters, classic joystick transmitters or mini joystick transmitters, with the ability to switch from one to another at the press of a button. This enables control of the crane to be transferred from one worker to another for greater efficiency of material flow.
OTHER ARTICLES IN THIS SECTION