Reinventing the wheel
20 November 2013
Three J D Neuhaus air operated hoists, each providing a 50 tonne lifting capacity have been utilised in the construction of the world's largest observation wheel located at The Linq, Caesars Entertainment's district in the heart of the Las Vegas Strip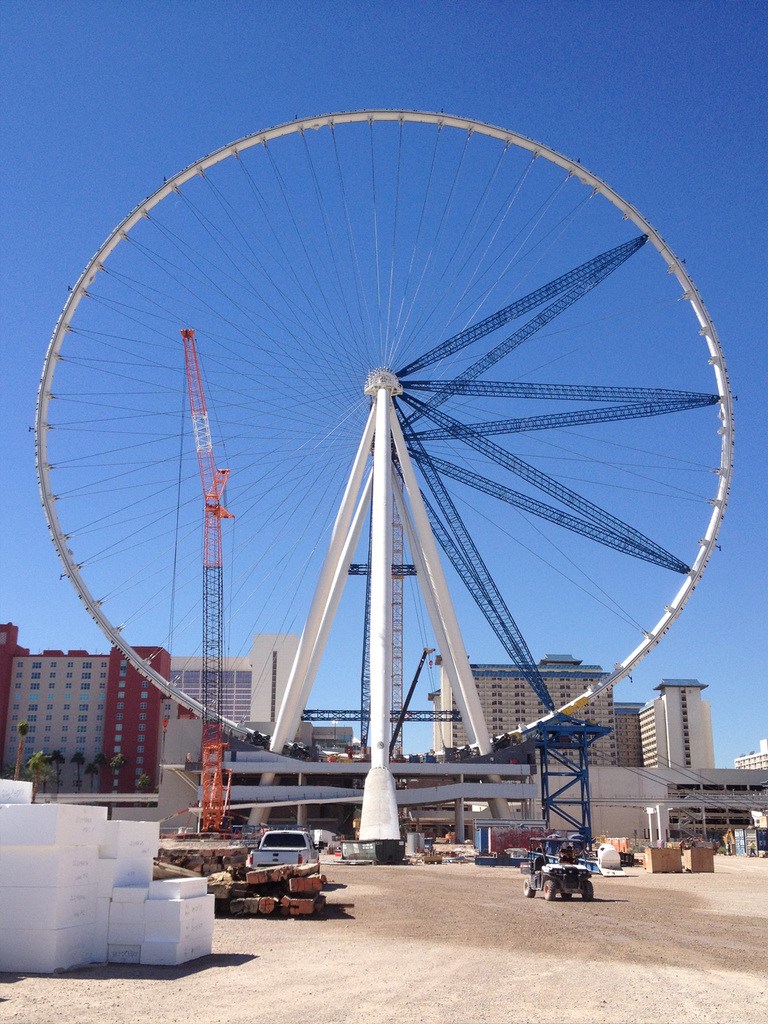 The structure, known as the Las Vegas High Roller, reaches a height of 550 feet and comprises 28 viewing cabins with a total 1,120 passenger capacity.
The air operated hoists were located at a temporary chain fall platform suspended below the wheel central hub, and utilised their 280ft of cable fall to lift equipment from the ground level.
The JDN hoists were selected from their rugged and compact Profi TI range which have a long established reputation for reliability, performance and durability.
OTHER ARTICLES IN THIS SECTION