Industrial cranes
23 October 2014
Terex Material Handling's new generation Demag V-type crane uses less material than before, helping to reduce the depletion of raw materials.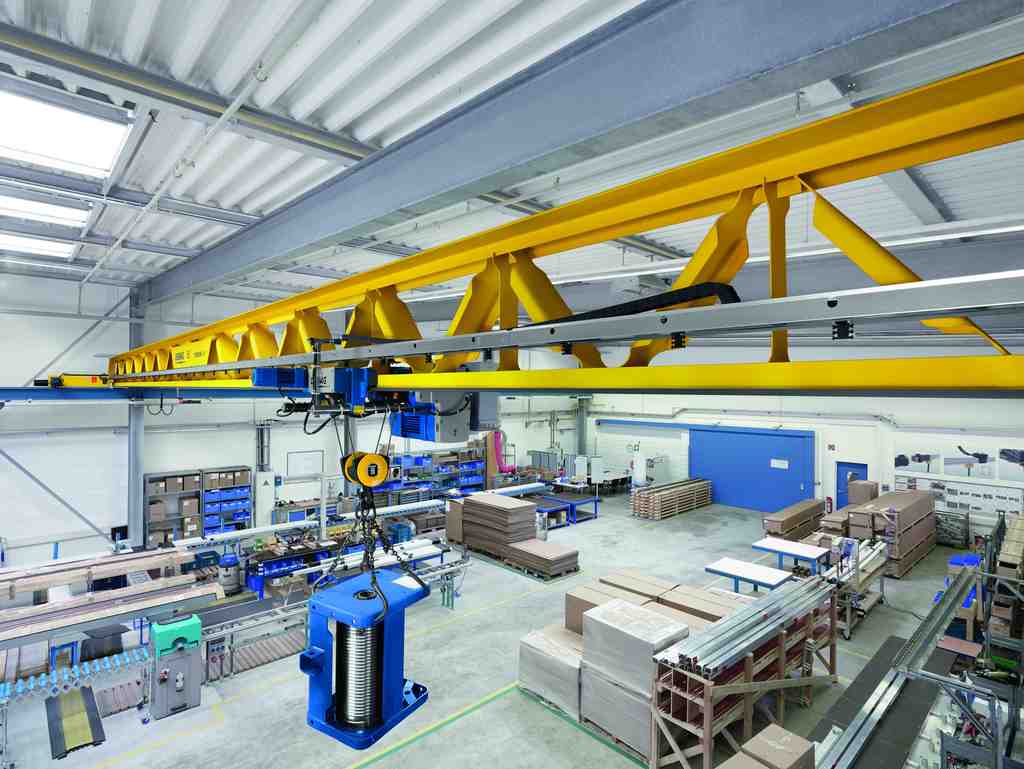 According to Terex, V-type girders weigh, on average, 17% less than comparable box-section profile girders. The company says this reduced crane deadweight produces less wheel pressure and provides architects with greater freedom in planning new factory buildings. The design is also suitable for companies that require additional lifting equipment in existing assembly and production bays.
The patent pending design, which features diaphragm joints, is said to cut oscillation of the crane girder by up to 30%, causing lower loads to be transmitted to the crane, its components and the building structure. This, says Terex, doubles the service life of the crane to more than 500,000 load changes and enables heavy and sensitive loads to be positioned more precisely and quickly.
The new single girder Demag V-type crane may be used for various crane types, including overhead travelling cranes, suspension cranes, portal cranes and wall mounted travelling cranes.
OTHER ARTICLES IN THIS SECTION