Reduce slips with shoe cover
08 September 2014
Fortress Distribution will launch a new product to the YULEYS re-usable shoe cover range at Health & Safety North.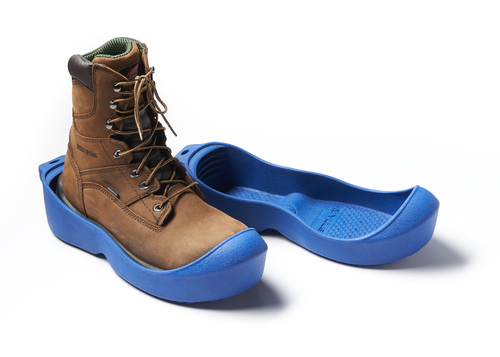 Designed to fit conveniently and quickly over safety footwear, the YULEYS slip on / slip off safety footwear protector is said to enable construction workers, tradesmen and delivery drivers to enter clean environments without the need to remove their dirty footwear.
The new model is made with a high-quality TPR for long-term wear and durability. TPR provides slip-reducing tread for both wet and dry situations, giving users superior traction on surfaces like wood, tile, and linoleum. An environmentally friendly and cost conscious alternative to traditional disposable shoe covers, YULEYS can be cleaned with warm water for years of use.
A 10% show discount is available to visitors when placing their first order.
OTHER ARTICLES IN THIS SECTION