Heavy duty latex glove
16 March 2016
Fortress Distribution has continued to introduce leading edge PPE products into the UK market since the launch of the tough Black Mamba Nitrile Glove in 2012.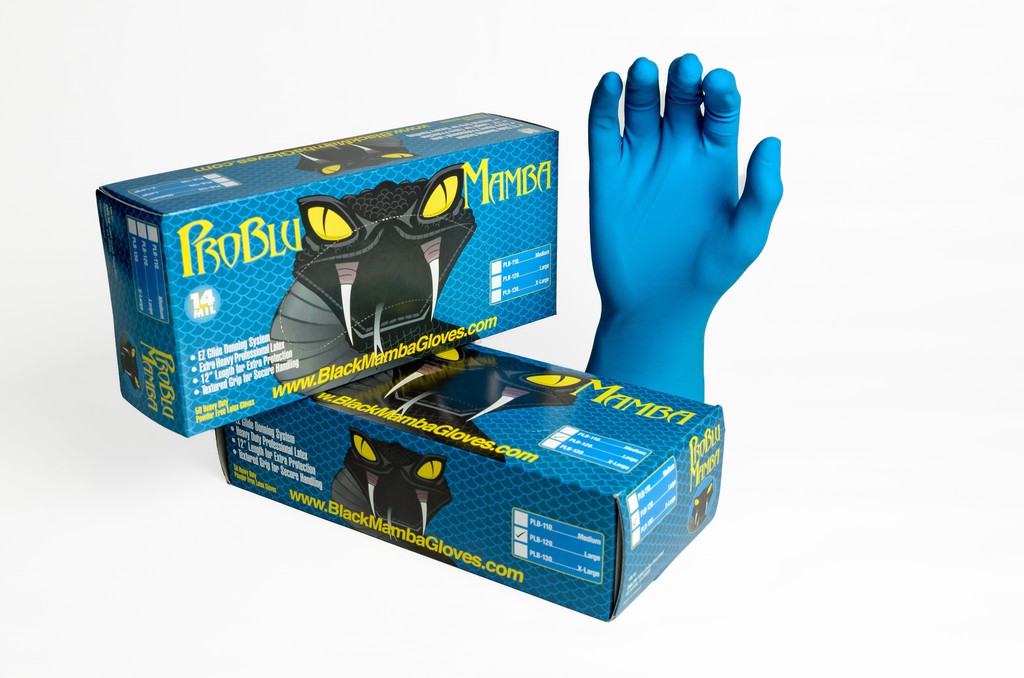 Now entering its fifth year of trading, Fortress Distribution is once again widening its product offering.
With a number of key differences to the standard Black Mamba Nitrile Glove, the new Pro Blu heavy duty latex glove is not just a different colour. Manufactured from latex and at 14 mils thick it offers users the ability to work in a number of different applications.
Additional features of the new Pro Blu heavy duty latex glove are 12 inch (300 mm) cuff length extra protection against chemicals; textured grip for secure handling; and EZ glide donning system to pull on and off.
This heavy duty extra long cuff glove is suitable for automotive technicians, paint works, furniture refinishing, janitorial and agricultural uses. In particular, the latex material is good for use with ketones including MEK and acetone.
Supplied in boxes of 50 gloves, it is available in sizes M, L, and XL.
The Pro Blu Mamba Glove will be officially launched at this year's Health & Safety Event on stand A20.
OTHER ARTICLES IN THIS SECTION