Slip on shoe cover
29 January 2014
Fortress Distribution will be debuting the Yuleys re-usable shoe cover at the Health and Safety Event in March.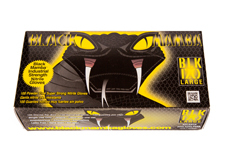 Designed to fit conveniently and quickly over safety footwear, the Yuleys slip on / slip off safety footwear protector is said to enable construction workers, tradesmen and delivery drivers to enter clean environments without the need to remove their dirty footwear.
Described as an environmentally friendly and cost conscious alternative to traditional disposable shoe covers, Yuleys can easily be cleaned with warm water for years of use. The footwear is a seamless one piece shoe cover made of flexible industrial grade SEBS rubber and comes in a variety of sizes to fit the majority of work shoes and boots. Featuring a non slip grip, Yuleys allow users to proceed with their work without removing safety footwear and without the risk of slipping in a paper, plastic, or nylon shoe cover.
Founded in 2012, Fortress Distribution says it is growing rapidly through its partnership with Black Mamba Gloves and Accessories, and is looking forward to introducing additional brands to its safety and work wear portfolio.
Visit Stand F58 to see Yuleys in action and to test out the super tough disposable Black Mamba Nitrile Glove with your free sample pair. 10% show discount available to all visitors when placing their first order.
OTHER ARTICLES IN THIS SECTION