Torque grip glove
20 March 2015
After the successful introduction of Black Mamba Gloves in 2012 and YULEYS re-usable shoe cover in 2013, Fortress Distribution is once again demonstrating its ability to introduce leading-edge PPE products to the UK with the launch of the Black Mamba Torque Grip Glove at The Health & Safety Event.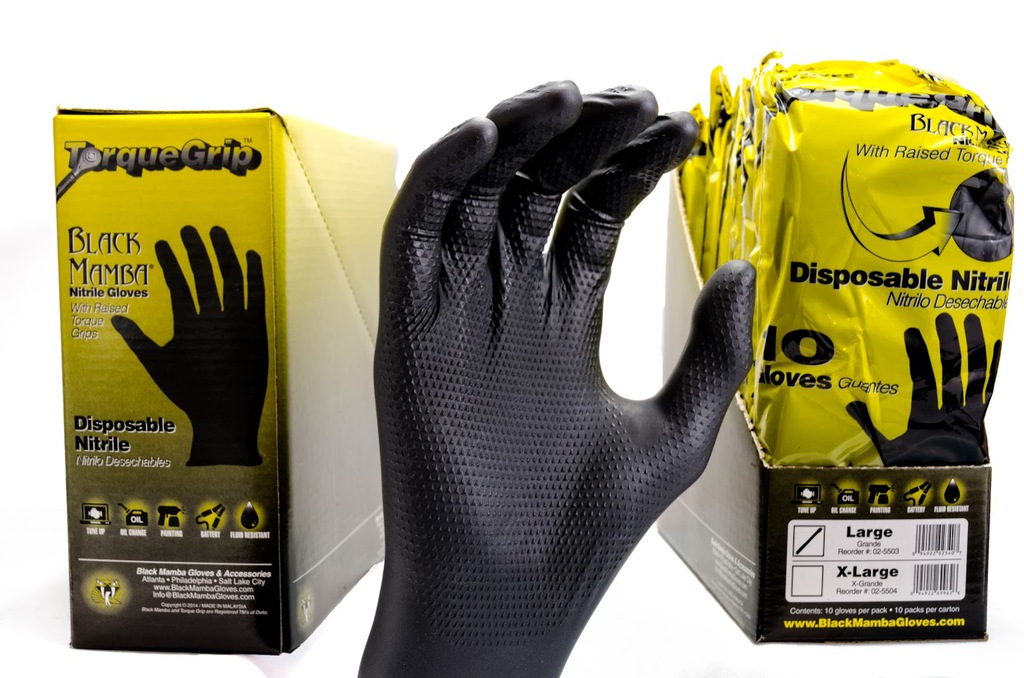 The powder free nitrile disposable glove is designed with a Torque Grip pattern over the entire hand area to optimise surface performance and allow impressive grip at all times. Manufactured from a superior strength nitrile formulation the Torque Grip provides an effective barrier against oils, acids and other chemicals with good chemical and mechanical properties for a disposable glove.
The glove is described as extremely soft and flexible providing high levels of comfort and sensitivity. At 6.25 mil thick with 10.25 mil thick raised Torque Grip, the glove is also said to provide exceptional resistance to tears and punctures. The cuff is beaded further adding to its strength and preventing liquid roll back. Boxes of 100 gloves are available as well as retail bags of 10 gloves.
Stand H46
OTHER ARTICLES IN THIS SECTION