ARTICLE
Modular interlocks
10 June 2014
amGard pro is Fortress Interlocks' modular interlock range for safety gate switches for heavy duty applications.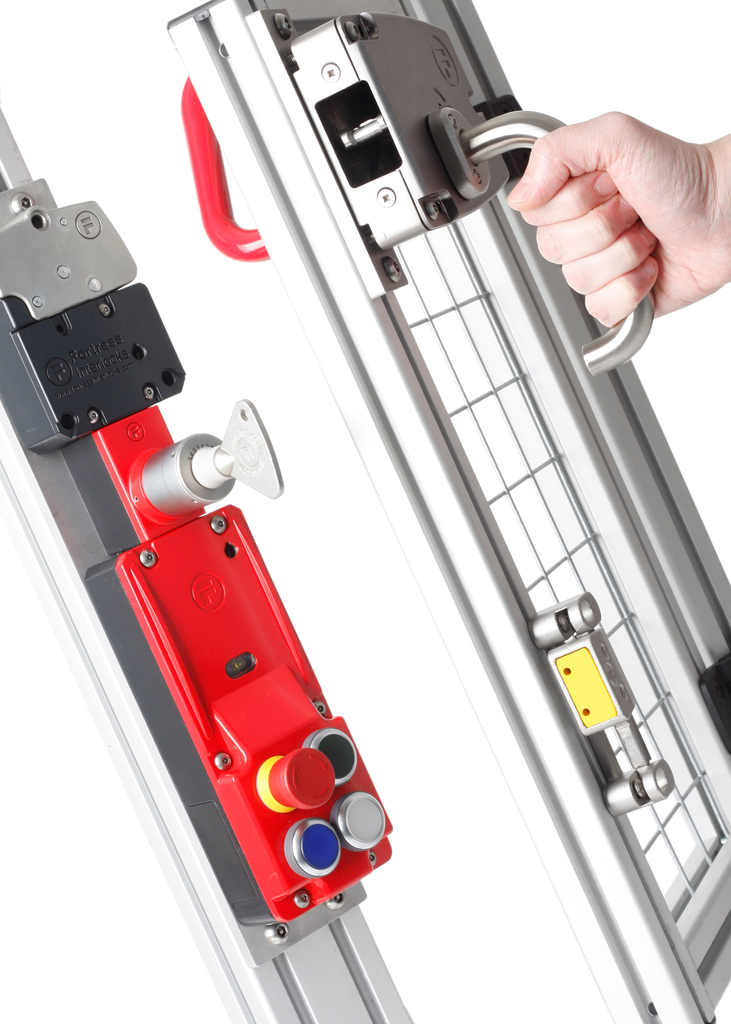 Its modular construction (made up of actuators, head modules, adaptors, electrical switches/locks and optional push-button pods) allows easy configuration for virtually any safeguarding application up to SIL3 (EN/IEC 60261) Category 4 and PLe (EN/ISO 13849-1).
To assist with amGard pro configuration Fortress now has a Product Configurator on its website. By following the simple steps it allows the user to configure a complete unit, with part numbers, an image, a 2D drawing and a 3D model.
The amGard pro offers a range of fully integrated safety interlocks, including solenoid and non-solenoid safety switches with many additional options including key control modules, emergency release, redundant sensors, lock out/tag out and push buttons, e-stops and indication lights for enhanced functionality. Its robust construction also makes it suitable for industrial applications when safety, strength and reliability are of paramount importance.
OTHER ARTICLES IN THIS SECTION