Industrial Ethernet communications added to interlocks
26 October 2016
Industrial safety specialist Fortress Interlocks has added industrial Ethernet communications to its amGardpro range of safety interlocks.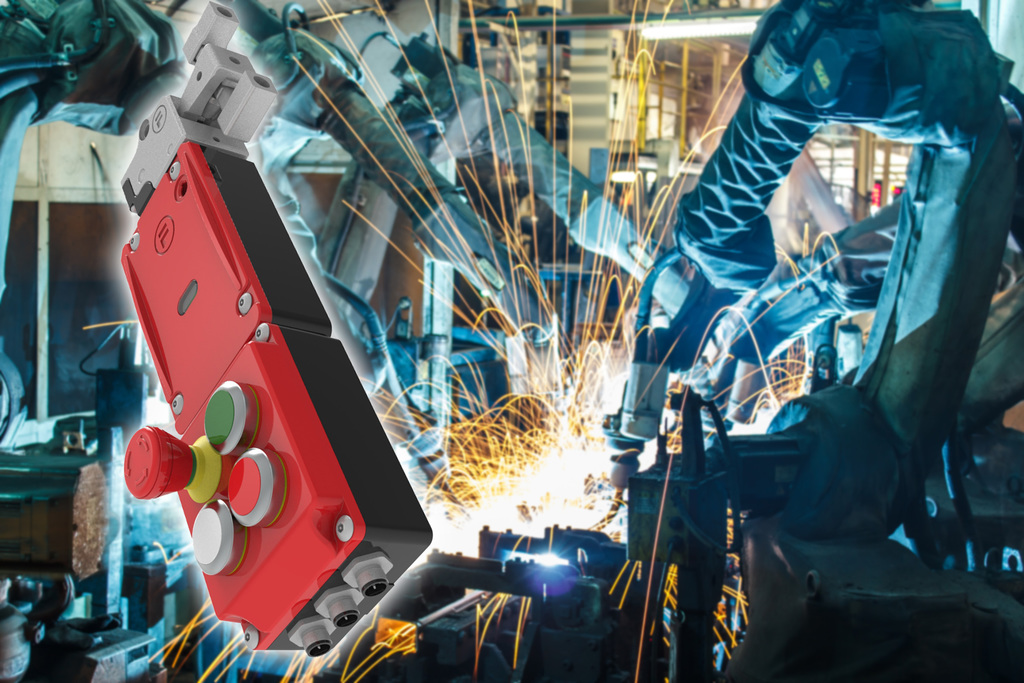 The new proNET communications module, which uses the PROFINET protocol and its extension PROFIsafe, integrates easily into the amGardpro range. This enables the amGardpro's features to be distributed IO (input-output) on a PROFINET network, with safety information exchanged using PROFIsafe extensions. Added benefits include reduced installation costs, easier maintenance and greater availability of data for improved diagnosis.
Most safety interlocks are either not electrically connected (deliberately so in the case of some mechanical, trapped key interlocks) or are 'wired at gate', meaning all electrical connections go via a control PLC and safety relay. This can mean up to 20 wires from each device going to the control panel. The proNET module overcomes this by taking advantage of PROFINET and PROFIsafe, allowing operators to have just one power and Ethernet cable going from the control panel, allowing devices to be attached in a variety of topologies, depending on requirements.
The amGardpro is a range of fully integrated safety interlocks, including solenoid and non-solenoid safety switches. It has an extensive range of additional options, including key control modules, internal and escape release, redundant sensors, lock out/tag out, push buttons, estops and indication lights for enhanced functionality, all assembled in one device.
OTHER ARTICLES IN THIS SECTION