Fortress and Troax Partner Up for Perimeter Guarding
04 March 2015
Fortress Interlocks and Troax have combined forces to create a new perimeter guarding system in a bid to protect workers from dangerous machinery.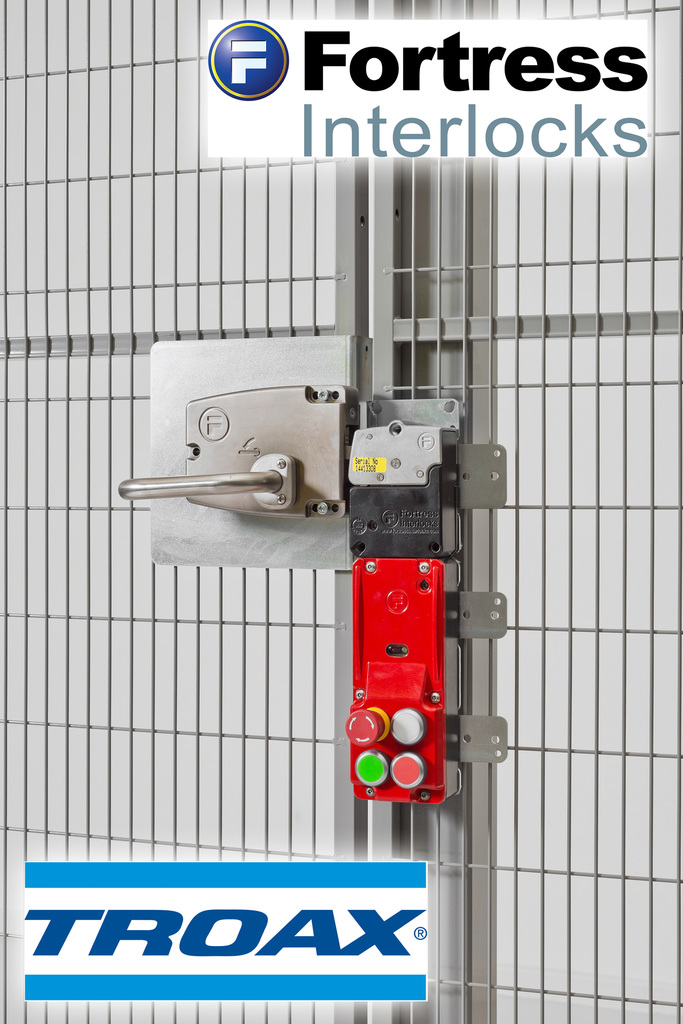 The system incorporates a new bracket for fitting Fortress interlocks to Troax perimeter guarding panels, enabling the safeguarding of virtually any machinery installation.
Said to be easy to install for both end users and OEMs, the brackets are 100% compatible with Fortress' modular amGardproand tGardranges of modular interlocks and Troax's modular mesh panels. This means that whatever configuration of interlocks or mesh panels is specified first, the brackets will always fit. Both the amGardpro and tGard interlocks combine solenoid or non-solenoid safety switches with full control functionality in one device, allowing their use across a vast array of industrial applications.
The new perimeter guarding system is impact resistant to 1600 joule, making it robust. Watch the video(http://bit.ly/1DgK7Ya) to see the impact test in action.
"This alliance between Fortress and Troax offers a simple, modular and very tough machine guarding option for virtually any application," commented Fortress' Managing Director Rob Lewis. "We're delighted to have partnered up with Troax in this way and believe it offers a great alternative to existing guarding systems."
OTHER ARTICLES IN THIS SECTION