ARTICLE
An eye-opener for MPs
31 March 2014
Specsavers Corporate Eyecare's vision screening service moved up a gear when it was asked to test the eyesight of MPs at the House of Commons.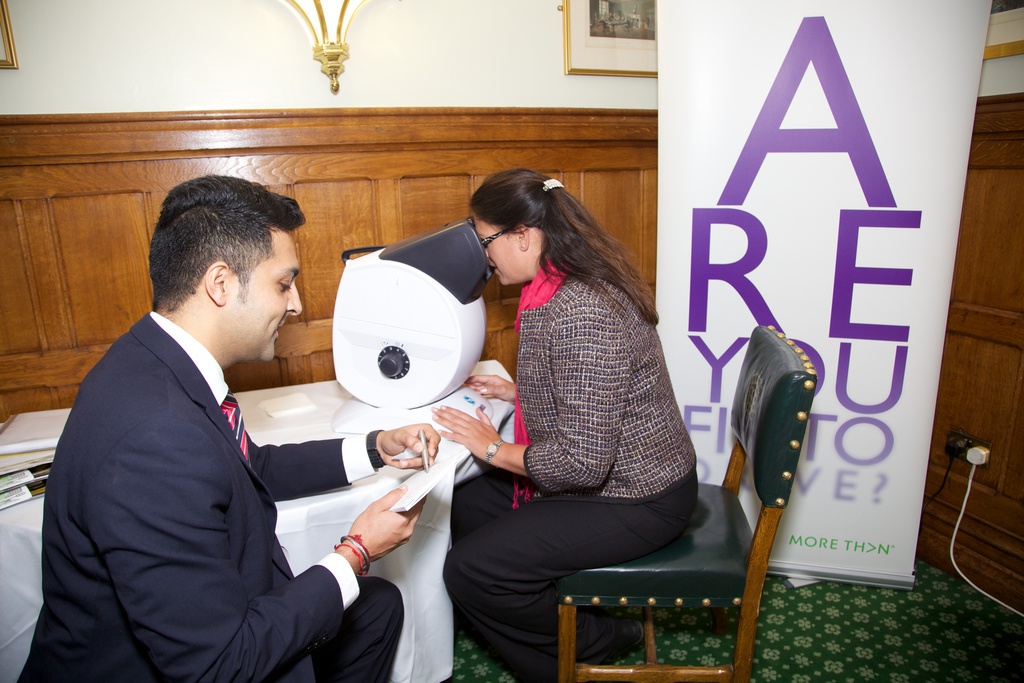 Working alongside insurer RSA and road safety charity Brake, Specsavers Corporate Eyecare has been involved in the 'Fit to Drive' campaign since it was launched in 2011. Specsavers' Laura Butler said: "Fit to Drive has targeted support from prominent parliamentarians from the start but for MPs to put themselves forward and take part in vision screening was a great display of their support."
Dozens of MPs took the opportunity to have their eyes checked by a qualified optometrist.
RSA's Fit to Drive campaign calls for the current 'number plate test' to be scrapped and replaced with an eye examination by a qualified professional for all learner drivers. It also calls for eye tests to be mandatory every ten years, linked to driving licence renewal.
OTHER ARTICLES IN THIS SECTION