Mobile dust extraction
07 February 2014
Dust extraction specialist Dustcontrol has launched a selection of new mobile dust extraction products.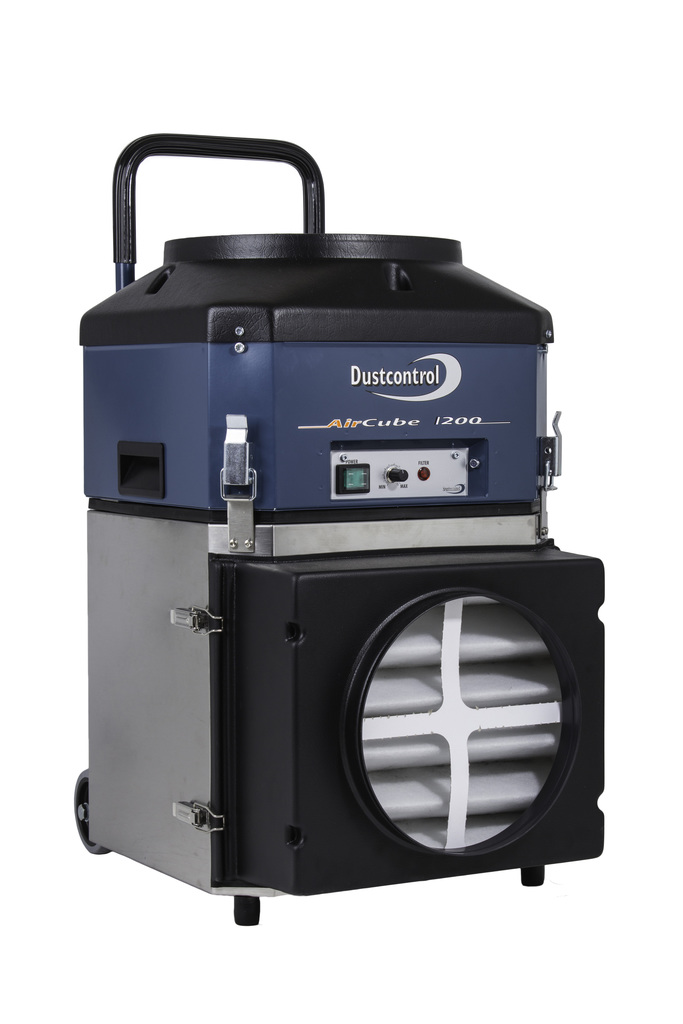 The Aircube 1200, which will sit between the current Aircube 500 and 2000 models, can be used in large rooms, cleaning air up to 1100 m3/h.
General manager James Miller says: "The Aircube 1200 is the perfect air cleaner solution where an Aircube 500 isn't quite big enough. The fan unit has a circular blower specially designed to build up high pressure. This means the unit can consistently generate large amounts of airflow and minimise airborne dust that is hazardous to health."
Dustcontrol's second offering is the new DC 3900 single and twin cyclone product range which has been developed with the environment in mind, but without compromising on extraction power, quality and of course, filtration. The DC 3900 also has a robust and adjustable chassis to make transportation a lot easier.
James concludes: "The DC 3900 is suitable for all kinds of tasks demanding effective dust extraction, no matter if it is about heavy cleaning on construction sites or source extraction with larger handheld power tools and floor grinding machines."
OTHER ARTICLES IN THIS SECTION