Home
>
Process extraction and general cleaning range expanded
Process extraction and general cleaning range expanded
02 September 2019
Dustcontrol UK's new process extraction and general cleaning range for the food industry sees its Good For Food equipment evolve further.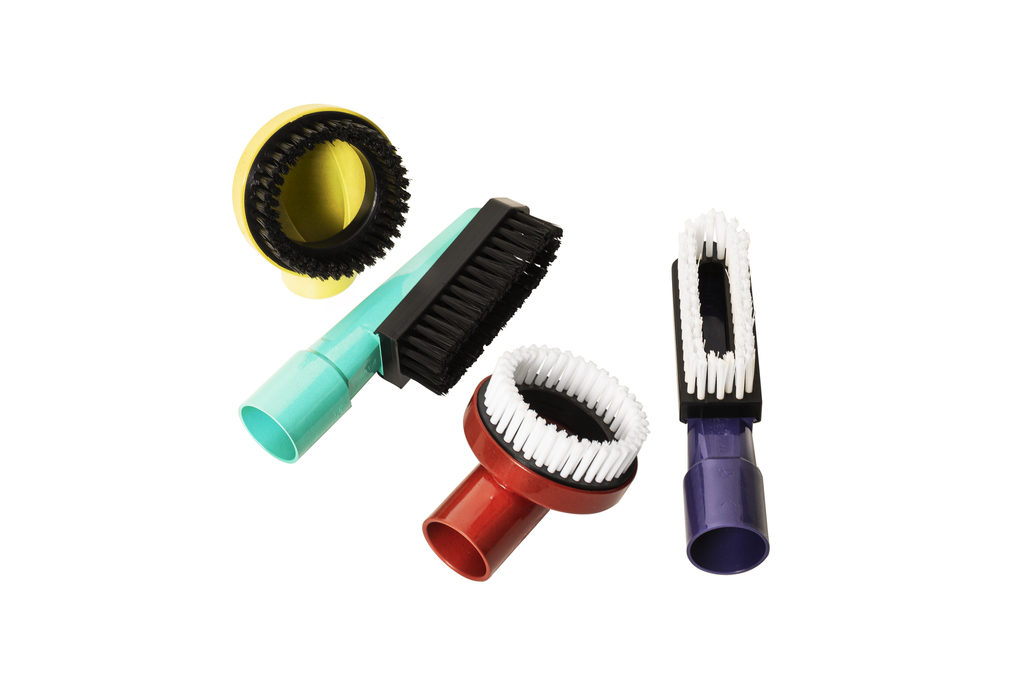 Those in the food and drink processing, packaging and pharmaceutical industries can now benefit from the advanced range, which includes additional components to offer a fully integrated centralised vacuum system when fixed and fitted to the firm's complementing equipment.
This means that the Good For Food range has been extended to now specifically include flap valves, suction brushes, flat nozzles, hose connectors, full stainless tubing system, joints, pre-separator, automatic shutter valves, and stainless steel filter units.
Manufactured specifically for the food industry, the equipment offers a unique combination of properties. For one, it is antistatic and ESD certified, which means it can be used in ATEX Zone 22, where dust explosions can occur.
The brushes and nozzles are also approved for food surface contact and the system for food transport, being both FDA compliant and the European equivalent.
The brush and accessories colour coding, covering five handle colours and two easily interchangeable brush colours, allows for different applications in the factory, different areas or even for different days of the week depending on need.
In addition, their material composition makes them detectable via metal detector as well as being autoclavable up to 121 degrees Celsius, allowing for high-pressure saturated steam cleaning.
James Miller, Managing Director of Dustcontrol UK, said: "Our Good For Food range has been developed specifically for the needs of the food industry. The range is now far more than merely brushes, with a wealth of research and development going into the design, so we're very excited to see the range evolve into a complete system."
The firm's Good For Food range is designed to offer a source extraction system that can be fully integrated into the production process for recycling, or used as a centralised vacuum cleaning system. Ultimately, it provides a flexible system where all parts are approved for food contact.
James concluded: "Through our unique suction brushes and a complete source extraction system with all materials approved for food contact, we're continuing to help those in the food industry extend their improvement of safety and hygiene standards."
Dustcontrol with its UK subsidiary based in Milton Keynes, has over 45 years of experience in designing and installing complete source extraction systems globally to fit client requirements in the food industry. The company is an expert in capturing dust at its source – both where and when it's created.
RELATED ARTICLES
No related articles listed
OTHER ARTICLES IN THIS SECTION