ARTICLE
Socket to 'em!
09 June 2013
Martindale Electric has added the new PC104 and PC105 ranges to its existing portfolio of 3 Phase Industrial Socket Testers.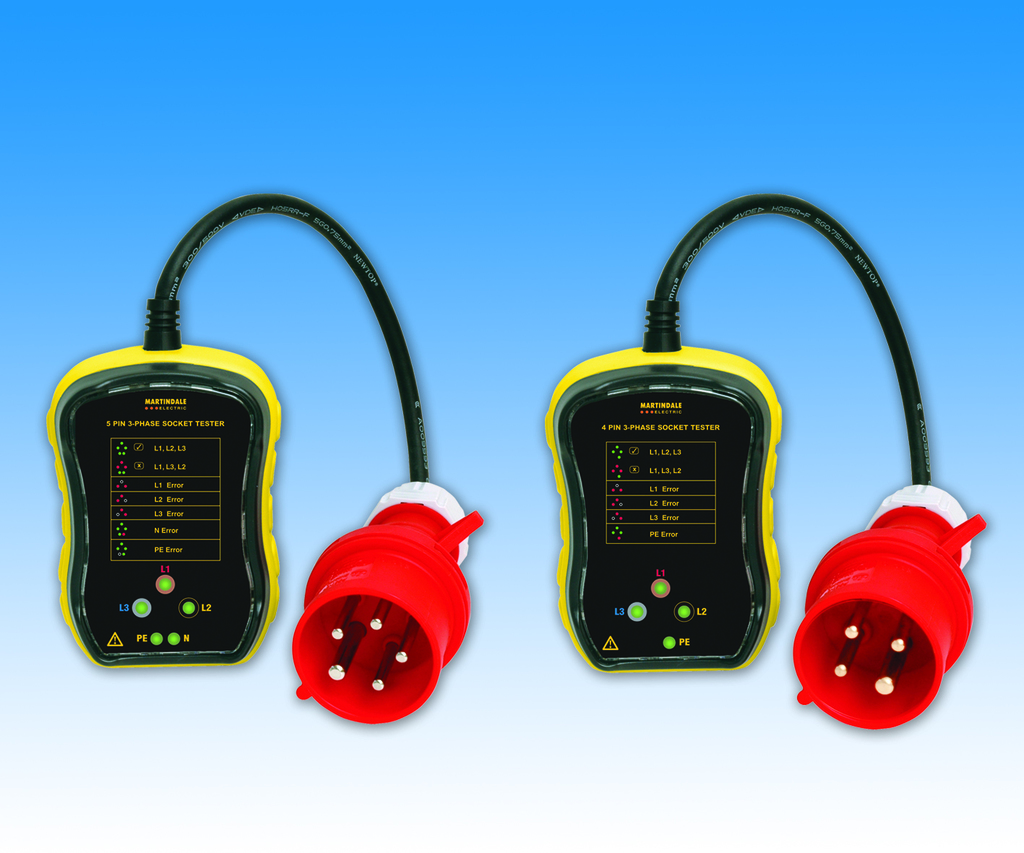 Suitable for instantly checking sockets in factories and commercial installations for any possible wiring faults, the PC104 and PC105 test 3 phase sockets and confirm the phase rotation sequence – instantly proving connection of all three lines, identifying any incorrect wiring and showing the sequence of phase rotation. Bright LEDs clearly indicate any faults.

The range covers 4 and 5 pin socket configurations and 16, 32 and 63 amp versions are available.
OTHER ARTICLES IN THIS SECTION