Simplifying voltage detection
10 February 2015
Martindale Electric has announced the launch of a new high performance single pole contact voltage indicator.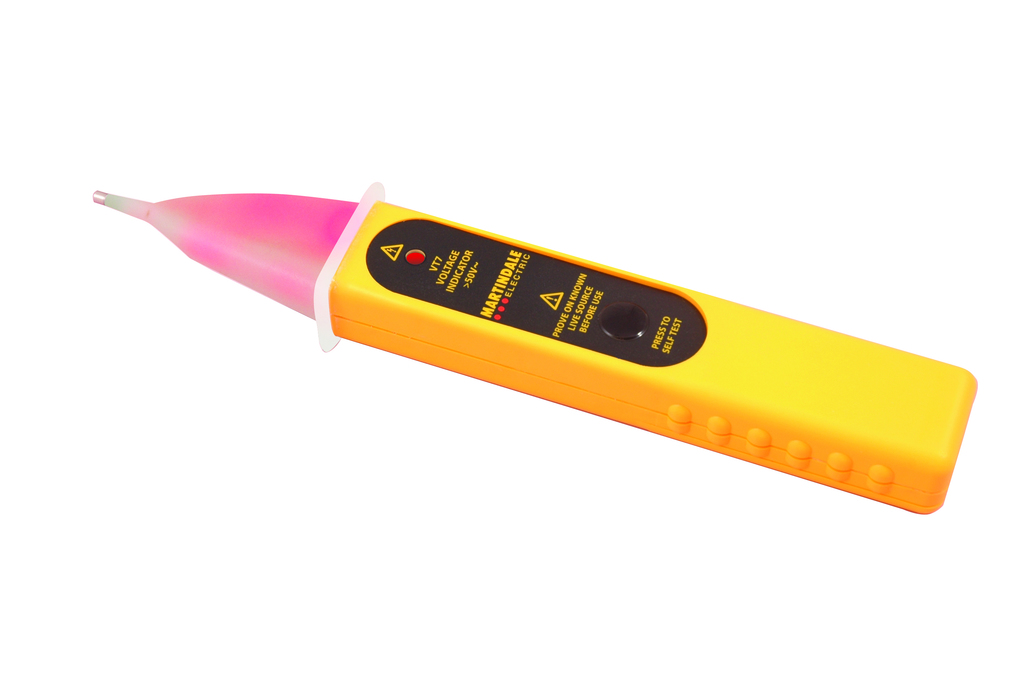 The VT7 enables voltage detection in difficult applications where other single pole testers may not work, for example when wearing PPE gloves. Detection of AC voltages in the range 50-600V is indicated through a bright LED and buzzer when contact is made with the probe tip.
The device is powered by a 9V battery and has a self-test button, testing functionality and battery status with audible and visual indications. Due to its construction and IP54 water resistant rating, the VT7 is suitable for indoor and outdoor use in residential, commercial and industrial applications.
The VT7 weighs just 120g and is easy to carry and operate. The voltage indicator's probe is GS38 compliant and the design conforms to BS EN61010-1 for use in CAT IV environments and BS EN61326-1.
OTHER ARTICLES IN THIS SECTION