Never be left in the dark
18 September 2018
It's now quick and easy to verify the performance of new LED installations. Recognising the increasing demand for LED lighting systems, Martindale Electric have released the LM195 LED Light Meter.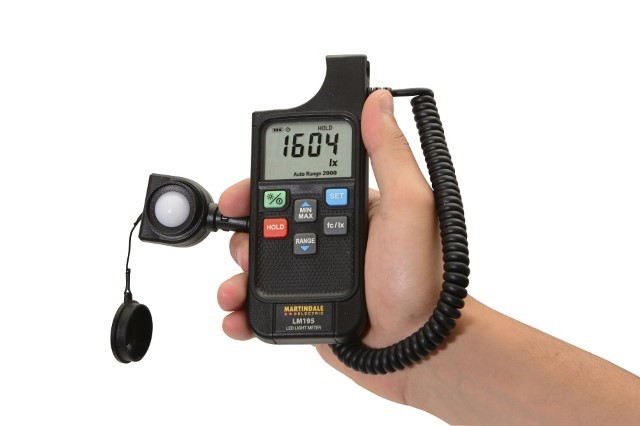 The high quality light meter has built in correction factors for LED light sources and delivers fast, reliable readings.
For those looking for a more basic model of light meter that won't break the bank, then the LM192 Light Meter would be suitable. This affordable light meter is designed for those who want a light meter at a lower price but doesn't compromise on quality. The LM192 is built with quality in mind and is durable, reliable and accurate.
The Martindale LM195 light meter is suitable for LED, fluorescent and incandescent lighting and is ideal for ensuring regulatory compliance and adequate performance of new and existing lighting systems in both industrial and commercial environments.
The Martindale LM192 light meter is best suited for office and commercial lighting and to ensuring that these buildings have lighting that achieves the required levels for a healthy working environment.
OTHER ARTICLES IN THIS SECTION