Electrical skills put to the test
09 December 2016
As part of its commitment to supporting the next generation of electricians and inspiring others to take up electrical apprenticeships, Martindale Electric was delighted to sponsor this year's SkillElectric 2016, the electrical industry's premier skills competition.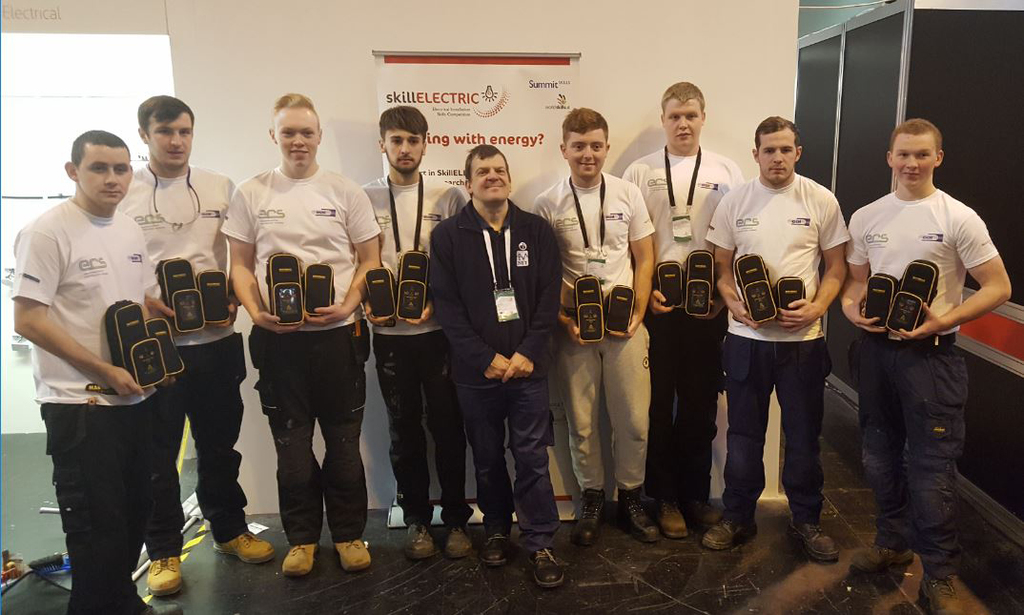 The challenge was set over a two day period and saw eight top apprentices from around the UK carry out a series of practical tests and tasks at the NEC, in a bid to secure a place at the World Skills Event in Kazan, Russia in 2019. The event was organised by the two charities, NET Services, specialists in accreditation of electrical skills, and Worldskills UK.
Using top of the range safe isolation kits, which were donated by Martindale Electric, apprentices were faced with a selection of workplace scenarios, typically faced by electrical installers.
Safe isolation is a crucial element of electrical work and a key skill for any electrician, so Martindale Electric was delighted to be involved in this prestigious event. "We were very pleased to support good practice in electrical safety and equip tomorrow's electricians with the tools they will need to enjoy a safe and successful career" comments Steve Dunning, MD at Martindale Electric.
Over the two day competition, Stuart Graham secured Gold, Patrick Carr (Silver) and Steven Harper (Bronze). They will go on to compete against the 2017 UK finalists to determine who will represent the UK in the world's largest professional skills competition in 2019.
OTHER ARTICLES IN THIS SECTION