Safe isolation kits
20 November 2017
New Martindale Electric kits are designed to make sure you will never get stuck on-site unable to safely isolate a circuit again.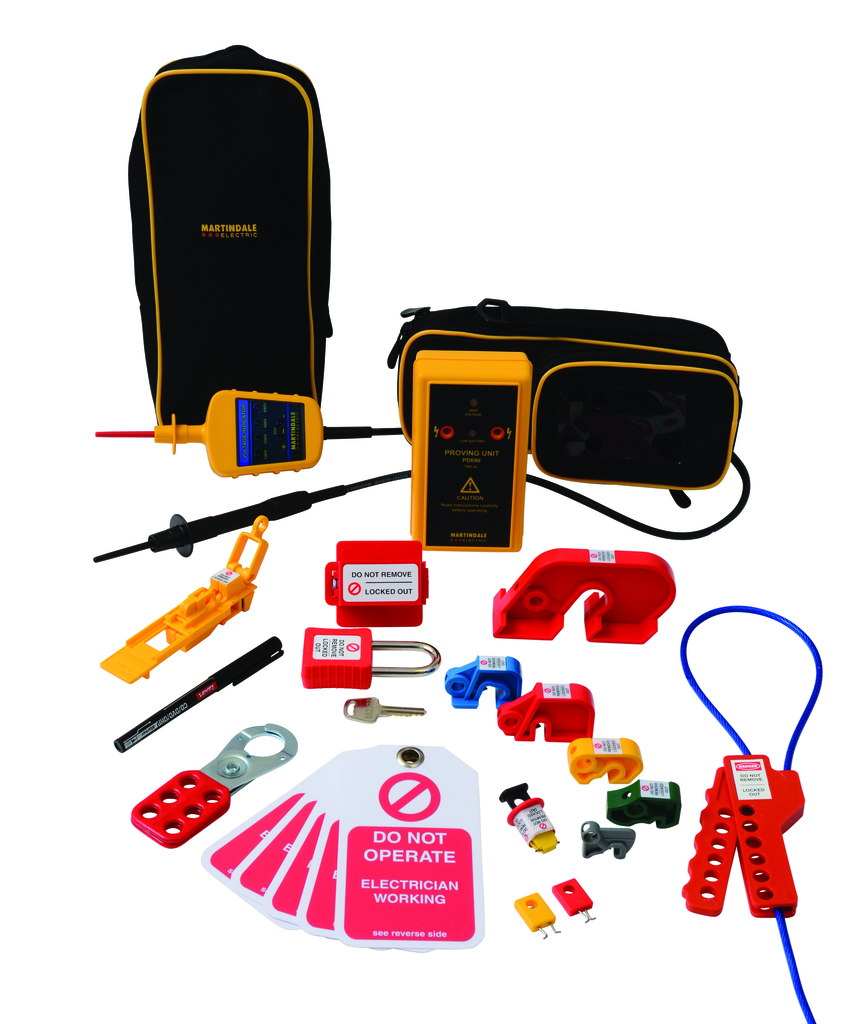 The VIPDLOKPRO kits include everything you will ever need for safe isolation including a voltage indicator, matching proving device and the new 13 piece LOKKITPRO, all supplied in two convenient soft carry cases. The kits enable safe working and compliance with health & safety recommendations when maintaining or installing electrical plant and equipment wherever you are working.
The new LOKKITPRO enables safe isolation procedures to be carried out on all types of distribution board in all types of facility and is therefore suitable for contractors and maintenance teams working on industrial and commercial sites. It incorporates the full range of Martindale locking off devices, compatible with all distribution boards and red spot type fuse holders.
OTHER ARTICLES IN THIS SECTION