New safety lock out for mains cut outs
10 January 2020
Available from Martindale Electric, the new LOK6W is a simple and effective locking off device for Henley and Lucy mains supply cut outs.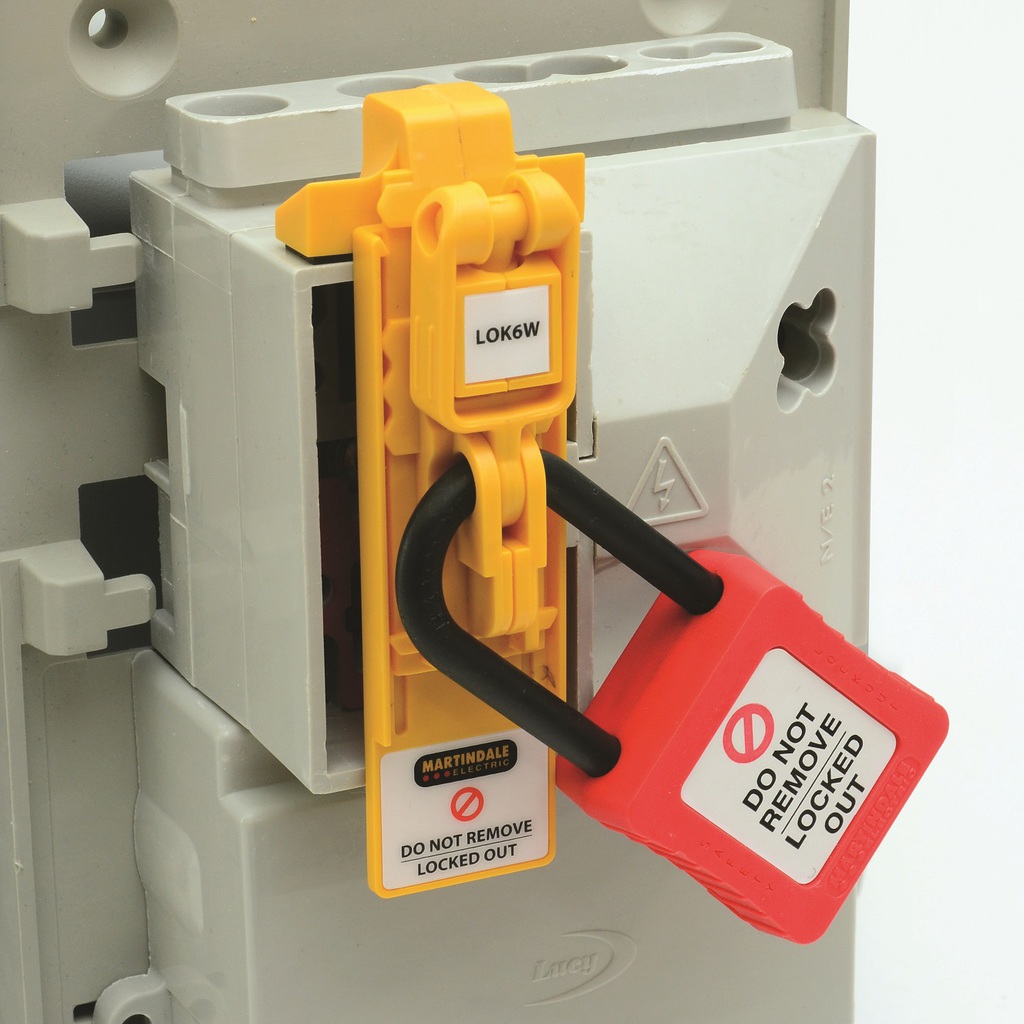 Designed to restrict finger access to live contacts and prevent the reinsertion of a fuse whilst maintenance is in progress, the LOK6W is designed to keep electricians, installation teams and their customers safe in accordance with Electricity at Work Regulations.
In common with the LOK6, the new LOK6W features an extendable design which also makes it suitable for larger Red Spot type fuse holders rated at 63A and 100A.
Manufactured without any metal parts – to reduce the risk of use in live working environments – the LOK6W is constructed from a resilient flame-retardant blend of Polycarbonate and ABS for high strength and long-term durability.
Designed in Martindale's distinctive yellow casing, to make it easily identifiable, the new locking off device from Martindale Electric is quick to install without the need for any tools.
The LOK6W is compatible with a wide range of locking padlocks with shackles up to 7mm wire diameter. Martindale Electric recommends utilising the PAD11R or, for added safety, the insulated padlock PAD21R. Both padlocks are serialised with unique key numbers for safety and simple identification.
Also available from Martindale Electric is a full range of locking off kits, voltage indicators, test lamps and proving units for implementing safe isolation procedures in all installation categories up to 1000V CAT IV.
For more information, please contact Martindale Electric on 01923 441717 or visit: http://martindale-electric.co.uk.
OTHER ARTICLES IN THIS SECTION