Environmental testers
22 May 2015
The new range of environmental testers from Martindale Electric make it easy to check, monitor and optimise workplace conditions in industrial, commercial and public premises and also enable testing for hazardous levels of carbon monoxide and microwave leakage.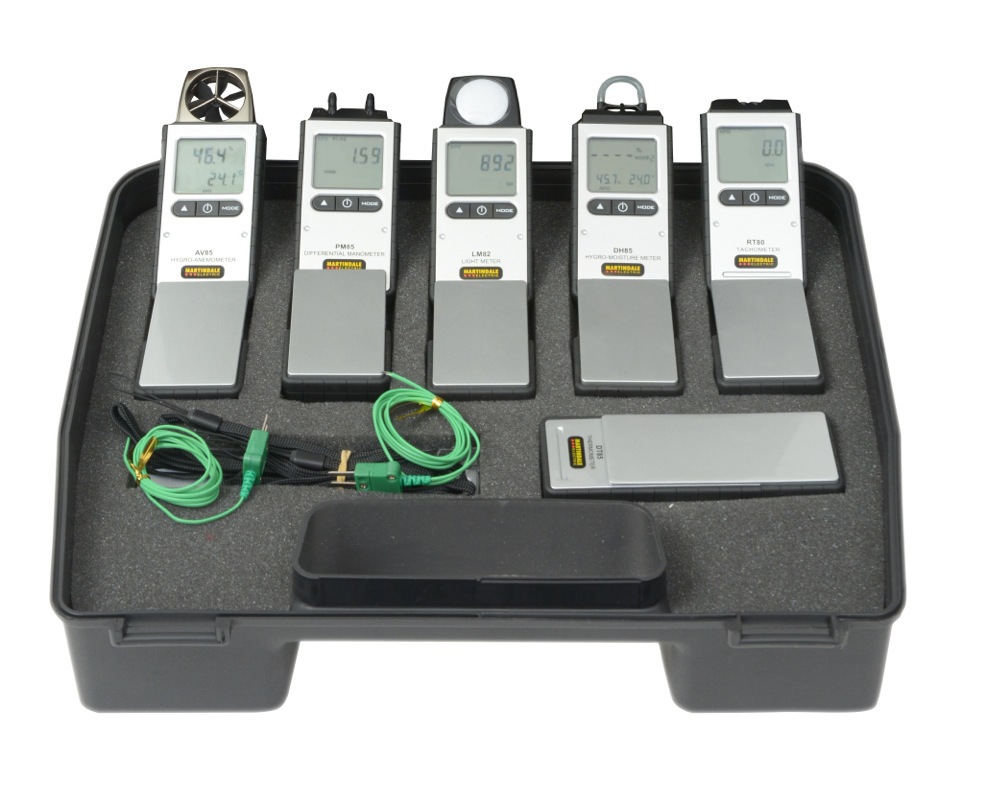 Designed to assess all the key parameters that contribute to the quality of the indoor built environment, the handheld testers enable measurement and recording of temperature, light, sound and moisture levels.

Air flow meters, such as the AV90 and AV85, and non-contact thermometers, such as the DT85 and IR90 complement other essential tools in the range used for the installation and maintenance of Heating Ventilation and Air Conditioning (HVAC) systems.

Also available in the range are the DC50 Borescope, the FL30 Lamp Tester, the CO90 Carbon Monoxide Meter and the TEK500 Microwave Leakage Tester.




OTHER ARTICLES IN THIS SECTION