PAT testing made easy
07 April 2017
When it comes to testing portable appliances, the HPAT Series of portable appliance testers from Martindale Electric enables both contractors and competent in-house personnel to quickly and safely verify the electrical safety of all types of appliances.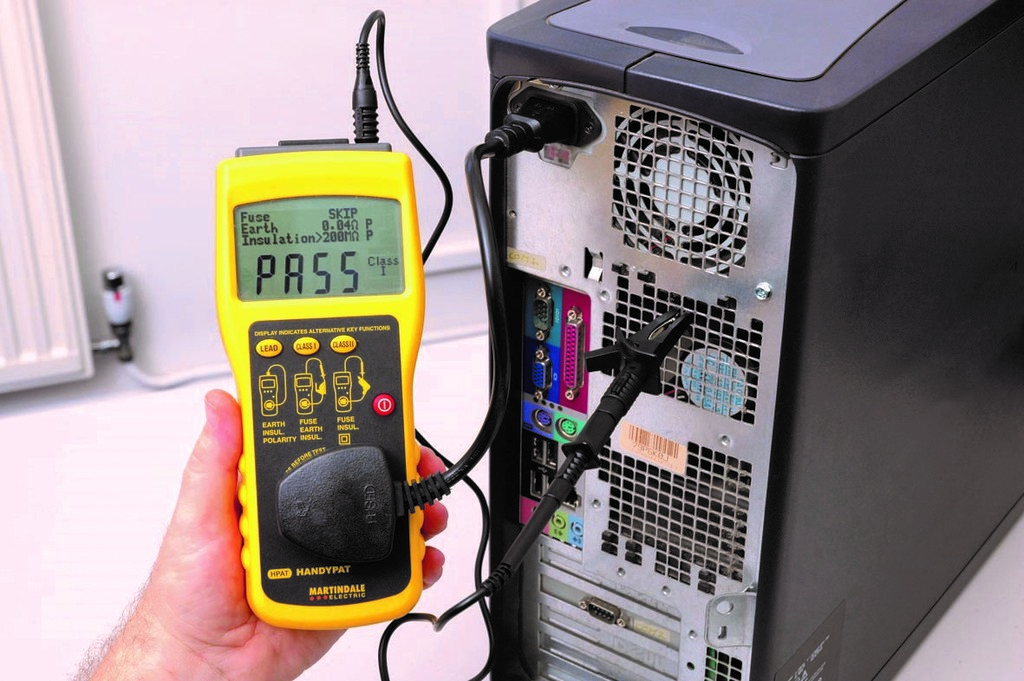 Designed to perform safety checks in accordance with the IEE Code of Practice (4th Edition), the lightweight HPAT Series of rechargeable handheld testers are designed for ease of use, with one button automatic testing and clear connection details shown on the tester. The small lightweight design and one button operation, make the HPATs suitable for testing in all locations, be it under a desk or behind a monitor.
Suitable for Class I and Class II appliances or power leads, the HPAT500 is an entry level PAT tester which incorporates large PASS/FAIL indicators and clearly displays all test results on screen. For more demanding applications, the 250V test option on the HPAT600 is suitable for surge protected devices and the adjustable test limits are useful when testing long extension leads. In addition the HPAT600 stores test data for up to 200 appliances for on-screen recall. Combing both automatic and manual testing for diagnostics, the HPAT600 can also be used to carry out a simulated load test to check the appliance is in working order and to confirm the integrity of the fuse.
Featuring rechargeable batteries and mains operation, the HPAT series of portable appliance testers reduce running costs and ensure they are always ready to test. In addition, both models come supplied in a practical 'Test & Go' carry case with space for accessories, meaning there is no need to unpack and repack the testers when taking measurements.
Also available from Martindale Electric is a comprehensive one day PAT training course, which is held at Martindale's new training facility in Watford. Taught in accordance with the IEE Code of Practice 4th Edition, the course teaches delegates the theory and practical aspects of testing portable appliances safely.
Offering on-site PAT training for up to 10 people, the training session includes an important hands-on session which gives delegates the opportunity to test different appliances under supervision.
On completion of the course, all successful candidates will be able to confidently undertake PAT testing, record keeping and be able to carry out testing for their organisation or as a service to others. As part of the course, all attendees will also receive a copy of Portable Appliance Testing; An Illustrated Guide.
For more information visit: http://martindale-electric.co.uk/
OTHER ARTICLES IN THIS SECTION