Oil grip and cut resistance
30 July 2018
Global hand protection specialist Globus has enhanced its SHOWA gloves range with the launch of the highly cut resistant SHOWA S-TEX 377.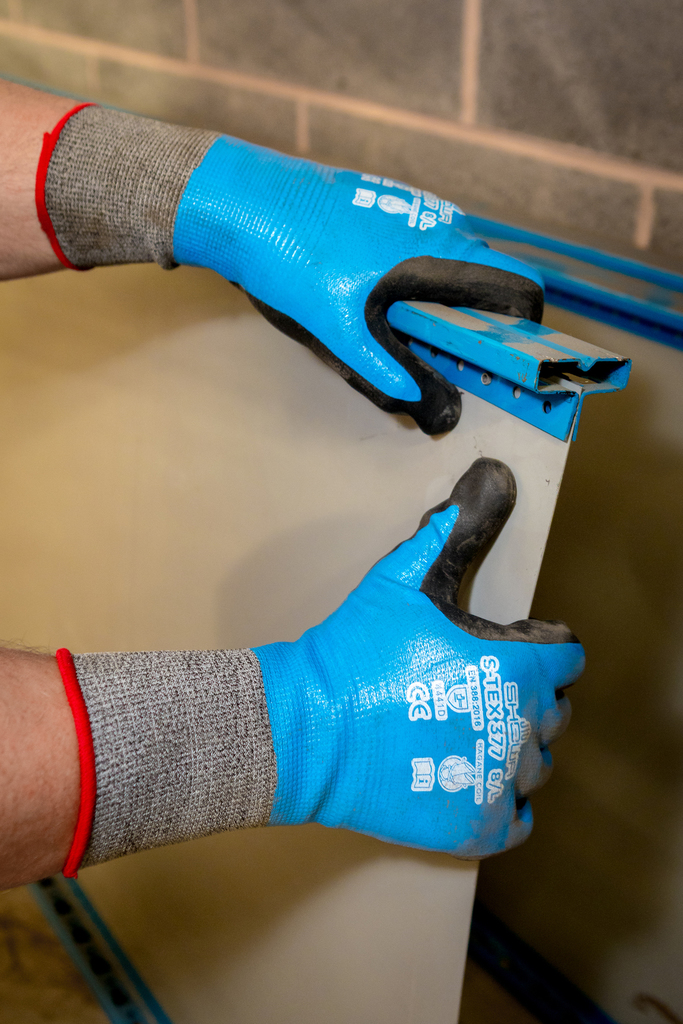 By combining the Hagane Coil cut-resistant technology with the SHOWA double dipped nitrile grip coating, the new SHOWA S-TEX 377 is suitable for oily environments with high cut risks such as oil and gas, engineering, press stamping and industrial maintenance.
Highly flexible, durable and comfortable, the fully coated nitrile S-TEX 377 protects against water, grease, oil and abrasion with the added benefit of high cut resistance – certified Level D to the new EN388 Standard. The additional black nitrile foam palm coating also provides impressive grip in wet and oily conditions.
Cut resistance is delivered through the Hagane Coil technology – a SHOWA coiling process that binds high performance yarns to a stainless steel core – the same carbon steel used to create Samurai swords. By using Samurai Technology, the S-TEX 377 provides the wearer with enhanced cut protection compared to using natural or synthetic fibres.
High grip performance is delivered through the Nitrile foam palm coating – the microporous foam structure effectively absorbing liquids, creating great adhesion between the hand and whatever is being handled. Underneath, the flat nitrile coating protects the skin against oil and grease contact reducing the risk of dermatitis.
OTHER ARTICLES IN THIS SECTION