Globus Group acquires ENHA
04 October 2017
Globus (Shetland) has acquired ENHA Kunststoffverarbeitungs (Germany) for an undisclosed sum, further extending its role in the PPE and healthcare manufacturing sectors.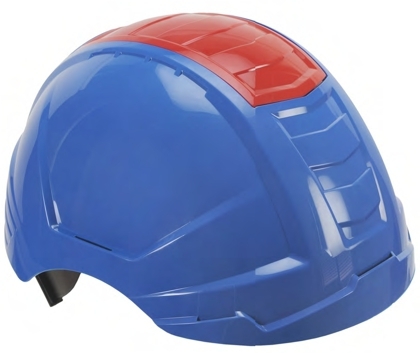 Globus is a substantial international business which has consistently achieved double digit turnover growth, becoming a significant force in the field of worker safety and healthcare protective products.
ENHA, headquartered in Nonnweiler, Germany is a multi-award winning European manufacturer of 'above-the-neck' personal protective equipment across a wide range of head, eye, hearing, and welding protection products. Nonnweiler is also the location of their design and manufacturing ISO 9001 certified facilities.
The company offers a range of innovative and patented products under its ROCKMAN brand including the highly acclaimed RANGER helmet. ENHA's well-established products are developed, designed and manufactured in Germany at wholly owned facilities utilising cutting edge technology and production techniques. Customers throughout Europe and the rest of the world are testament to the unwavering quality and attention to detail ENHA provides. All ENHA's facilities and personnel will remain following the acquisition.
Speaking about the acquisition, Haraldur Agustsson, CEO of Globus Group said: "I'm delighted to welcome the ENHA team to Globus Group and recognise the technological skill and expertise they bring with them. The introduction of ENHA further extends our portfolio enabling us to offer a wider range of high performance products to both new and existing clients. Having our own injection moulding manufacturing facility in Germany will give us further scope and security with R&D.
"In-house testing labs will enhance and accelerate our product development and enable swift and high-quality advancement across all aspects of the process. I am delighted to welcome the company and the team to the Globus family."
Haraldur continues, "ENHA was selected as an acquisition partner as it complements our growth strategy through the development of unique and innovative products that are designed to keep people safe and comfortable in hazardous environments. Together we will provide an even stronger proposition for our consumers and partners."
Globus will maintain ENHA's plant and facilities which will operate alongside its own British-based headquarters and manufacturing sites and regional operations in Dubai, UAE.
A spokesperson for ENHA said: "The Globus ethos shares great similarities with the evolution of our company. Further development of market-changing, high performance products is not only supported but expressly demanded by both our existing customer bases. Products currently under development and those ideas we can now accommodate will continue at pace through our Technical and Manufacturing Teams here at our home in Nonnweiler.
"Like our parent company Globus, we will continue to grow and develop from our strong established base. Our valued employees will drive the company's success and additional market share through focused activity and the support of the wider Globus Group expertise. That is why we, the Senior Executives, decided a collaboration with Globus Group was the most attractive route forward and we have worked patiently and diligently to ensure the best agreement for all could be achieved.
"With a clear sense of a secure future for ENHA, the founders and senior management have committed to further employment with ENHA for years to come. We look forward to a bright and exciting future within the Globus Group."
OTHER ARTICLES IN THIS SECTION