ARTICLE
Safety eyewear range extended
18 September 2017
Globus has extended and updated its successful Riley range of safety eyewear, providing even greater protective solutions across a wide range of industrial settings.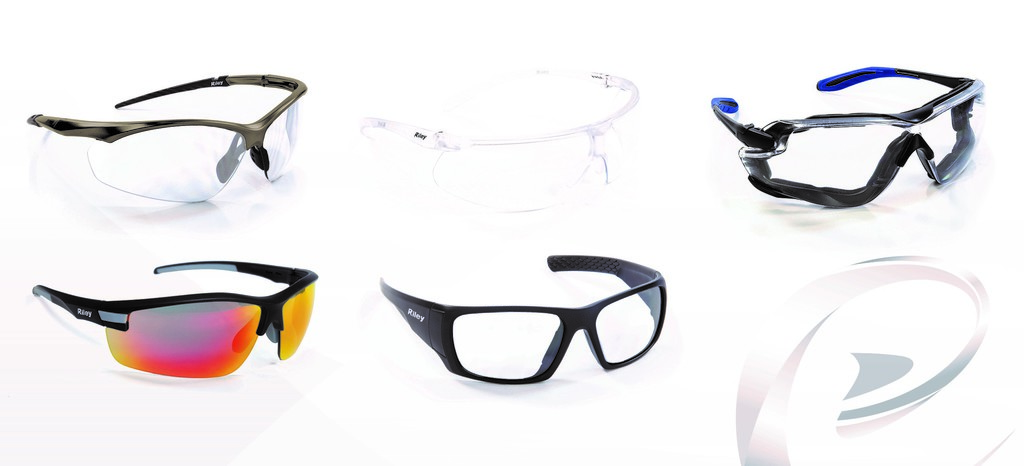 Featured in a new catalogue, ten models have been added to the range, incorporating new styles and enhanced features. The result is an even greater selection of high performance safety glasses and goggles designed to deliver the right combination of comfort, protection and style.
Many of the new contemporary and sports models incorporate the specialist Riley TECTON coating offering impressive resistance to fogging as well excellent scratch and abrasion resistance. Models featuring the TECTON coating benefit from having it applied to both sides of the lens as standard. This ensures the anti-fog performance far exceeds the requirement of EN 166 'N' standard.
Engineered using the latest safety eyewear technology, designs and performance features, Riley is suited to a wide range of industrial applications.
Every model in the glasses range comes with a variety of lens tint options allowing safe working in a wide array of environments and conditions. A free micro fibre storage pouch is also provided as standard on many of the glasses.
Available in full frame and single lens variations along with wrap-around and panoramic options, there are also non-metallic versions – designed for critical environments such as pharmaceutical manufacturing, food production and electrical maintenance.
"We were thrilled with the original Riley range launch towards the end of 2016. From working with leading companies that have taken the range we have been able to take the Riley offer to an even higher level, with new styles and performance options," said Peter Bartholomew, Riley Eyewear divisional lead.
Dave McLaughlin, SSE safety officer at Fiddler's Ferry Power Station in Warrington, Cheshire says the impact the Riley range has had with workers on the site has been extremely positive.
"Riley meets my safety eyewear needs precisely. As soon as the team started wearing Riley they took to them instantly. In fact, they don't want to take them off!", said Dave.
OTHER ARTICLES IN THIS SECTION