ARTICLE
Riley named BSIF Safety Solutions Award Winner 2019
27 August 2019
Safety eyewear specialist, Riley (part of Globus Group), has won a top award at the British Safety Industry Federation (BSIF) Awards.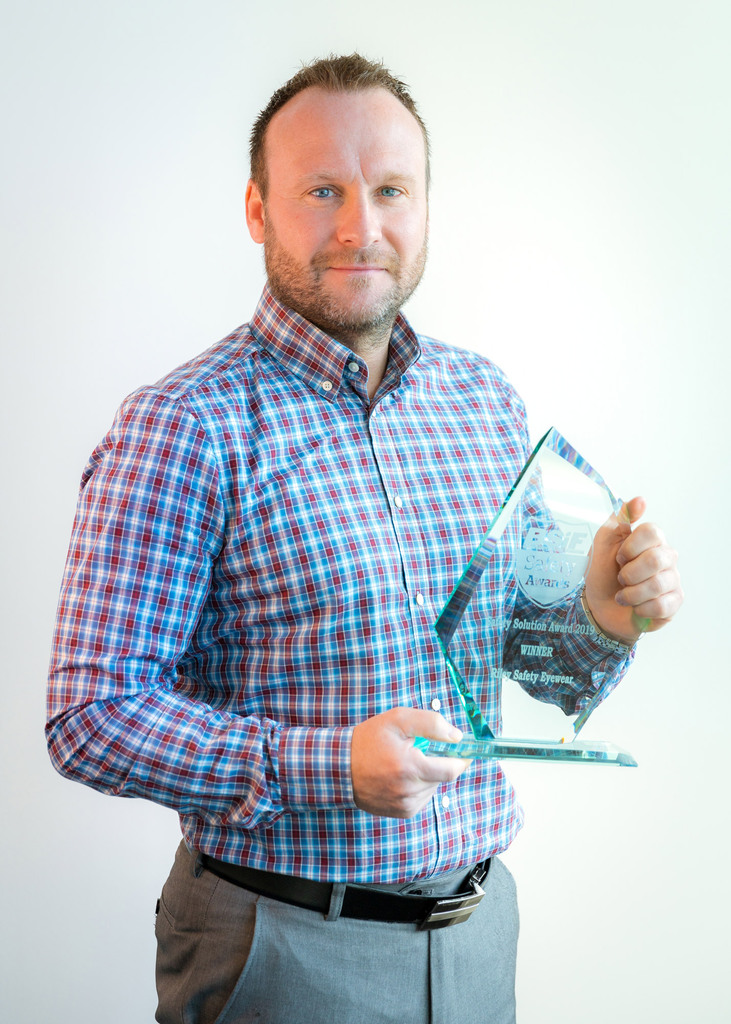 Riley was named winner of the Safety Solutions Award for its work to protect the eyesight of staff at global industrial lighting supplier, Hubbell Scotland.
This culminated in saving the sight of one of Hubbell's workers through its 'On+Sight' eye care service which consists of a state of the art, fully equipped mobile optician vehicle which visited Hubbell for two days.
Following a successful proposal from Riley Account Manager Jon Halliwell, eye tests were carried out on every Hubbell worker to determine their individual eye health before choosing from the extensive Riley safety eyewear range. Where workers were identified as requiring prescription eyewear they were provided with tailored Riley RX prescription lenses, from Riley's in house laboratory.
During this, an issue was identified with one of Hubbell's workers. He was immediately sent to hospital and received emergency treatment for a deep macular degenerative issue of which he was completely unawar. If left untreated he would have lost his sight in one eye.
"We are absolutely delighted to have won the prestigious BSIF Safety Solutions Award. The effectiveness and value of our 'On+Sight' service was really brought to light by being able to save the sight of one of the Hubbell team it's great news that our ground breaking approach to industrial safety eyewear solutions has been recognised at this level," says Peter Bartholomew, Riley Product and Brand Development Director.
"The combination of 'On+Sight' eye tests, high performance Riley safety eyewear solutions, our in-house laboratory RX prescription service and online portal is designed to bring measurable benefits to both workers and their employers alike. From what we are seeing, this approach is making an increasingly positive impact right across the UK, with increasing numbers of companies turning to us for the service," adds Bartholomew.
The Riley 'On+Sight' eye care service has been praised by Hubbell's HSE Manager Brian Barr, who believes it provides a number of measureable benefits.
"Riley did an exceptional job in arranging and testing all our employees and we will be using them again in future for our worker re-tests."
"The expert service, saved time, was convenient for us and the workforce really saw the health benefits of us carrying out the tests. The Riley team are specialists in their field. We get high performance products for our workforce and in the case of our Production Supervisor – to identify a potentially life changing issue was testament to just how beneficial the service is.
"Sometimes going to the optician is a job that gets put down the list of people's priorities, but our workers loved the fact they did not need the inconvenience of arranging an eye test themselves and in their own time and it was all done for them by qualified personnel at work. It was a real win-win," he adds.
OTHER ARTICLES IN THIS SECTION