ARTICLE
Glove to make an impact
21 September 2016
Globus has launched the high performance impact-resistant SHOWA 377-IP nitrile foam grip glove.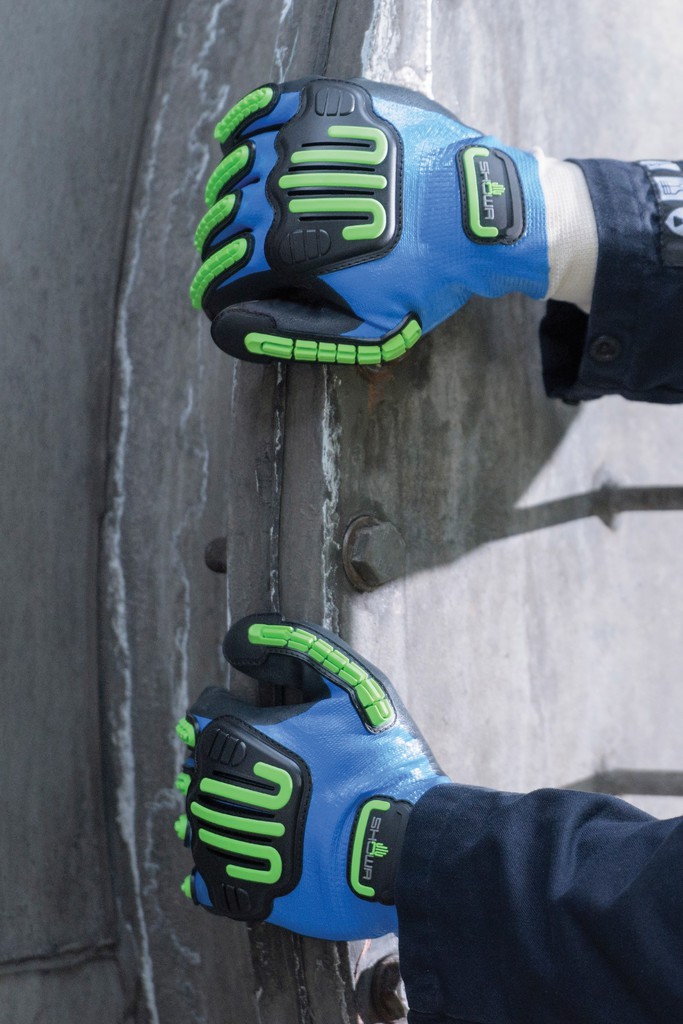 Designed to protect workers across a range of industries including oil and gas, construction, rail, mining, logistics and utilities that face the risk of impact-related hand injuries, the SHOWA 377-IP glove combines impact protection with wet and dry grip performance, durability, comfort and dexterity.
The back of the hands, knuckles and fingers are protected by SHOWA's fully integrated and highly flexible Thermoplastic Rubber (TPR) shields that absorb and dissipate the force of an impact, significantly reducing the threat of injuries. Flex points have also been built-in to the TPR shields so that when the hands are gripping tightly, the shields aren't 'opened up' safeguarding the bones against potential impact exposure.
On the palm, SHOWA's patented nitrile foam grip technology - which extends to the fingertips - disperses liquids including oil, grease and water to deliver impressive grip in wet and slippery conditions. The additional underlying layer of durable film nitrile bolsters protection to the entire hand.
OTHER ARTICLES IN THIS SECTION