ARTICLE
Globus introduces first biodegradable nitrile disposable
02 December 2013
Manufactured from industrial grade nitrile with a specially designed low-modulus formulation, GREEN-DEX (a Showa Best product) provides users with enhanced comfort, a 'second-skin' feel and barrier protection against a variety of chemicals, greases and oils.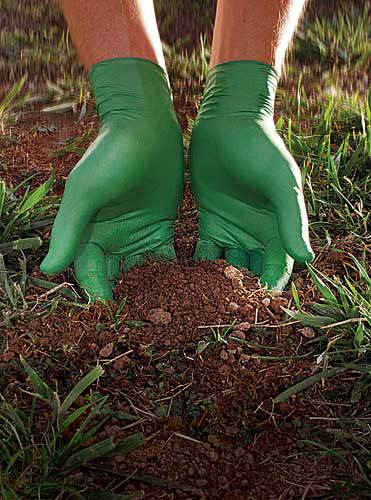 GREEN-DEX also biodegrades fully in biologically-active landfills which can boost a company's green credentials and reduce its recycling costs.
The unique biodegradation process is achieved thanks to innovative Eco Best Technology (EBT) from Showa Best. EBT accelerates the biodegradation of nitrile in biologically active landfills and anaerobic digesters as validated by independent certified laboratories using internationally recognised test methods. The result is biogases and inert humus. No other nitrile gloves, in the world, are as biodegradable. They would take decades, if not hundreds of years, to break down in landfill. Importantly there is no difference in shelf life as GREEN-DEX does not start to biodegrade until it is in landfill.
Bring this innovation into your organisation today. Find out more and watch the video at
www.green-dex.co.uk
OTHER ARTICLES IN THIS SECTION