ARTICLE
New era of eyewear
19 September 2016
Globus has launched Riley – a range of high performance safety glasses and goggles designed to deliver the perfect combination of comfort, protection and style.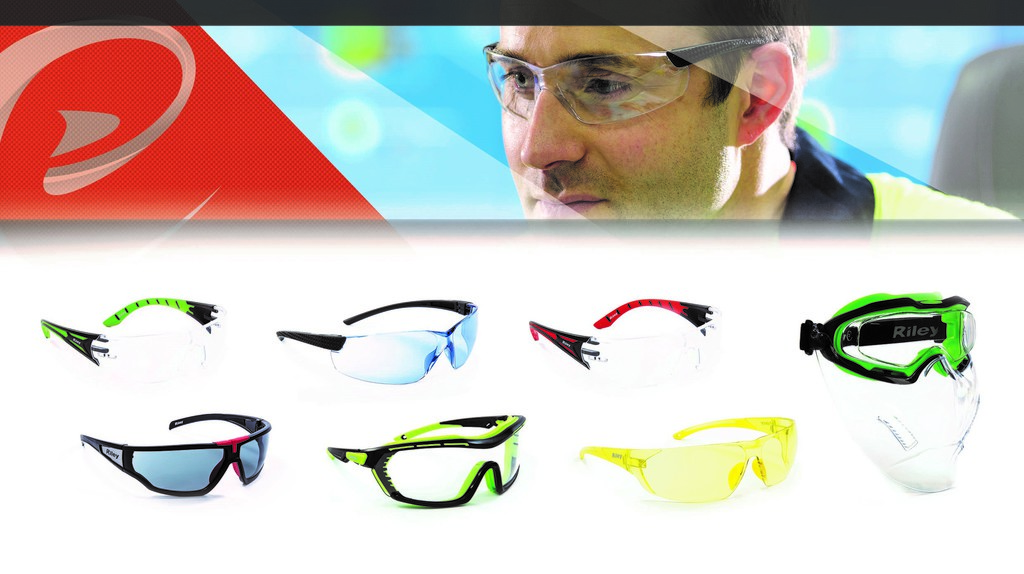 It is suited to a wide range of industrial applications. Key developments include the TempFLEX system – flexible, Thermoplastic Elastomer (TPE) side arms and temple tips giving an impressive feeling of comfort around the ears whilst gripping securely. Further design features include an inclinable temple mechanism, adjustable nose bridge and length adjustable temples, enabling the wearer to create a high comfort, tailored fit for their individual face shape.
Robust polycarbonate lenses provide high performance protection from impacts, delivering perfect optical quality in accordance with EN166 whilst three specialist coating technologies have also been developed – the Riley TECTON, Riley TECTON 400 and Riley ARIDA.
The contemporary and sports designs, in a range of lens tint options, are available in full frame and single lens variations along with wrap-around and panoramic versions. There are also non-metallic options designed for critical environments such as pharmaceutical manufacturing, food production and electrical maintenance.
A full prescription range is also available via Riley's in-house prescription service ensuring a dedicated and responsive service.
OTHER ARTICLES IN THIS SECTION