ARTICLE
Two gloves in one!
12 October 2015
Research has shown that high quality, effective hand protection boosts worker productivity as it eliminates time-consuming glove changes and also underpins safety standards. The revolutionary Showa 306 by Globus is the glove for all-seasons and is considered a real 'game-changer' for those working outdoors.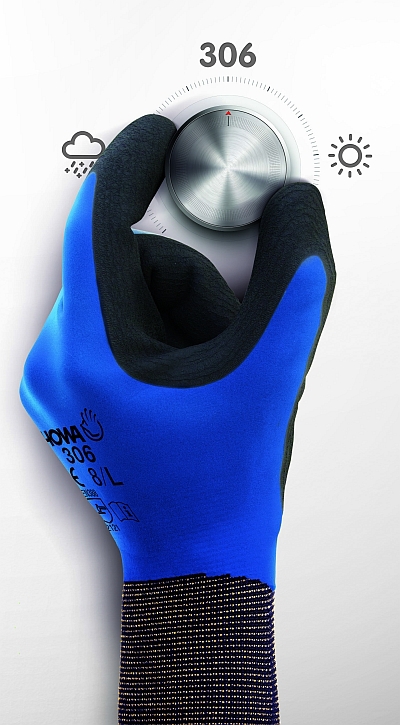 Why change gloves with the weather?
The unpredictable nature of the British weather means that outdoor workers often face a multitude of conditions and ensuring hands remain comfortable when going from wet to dry conditions and vice versa is a considerable challenge whilst wearing the same glove.
The fully coated Showa 306 glove by Globus is a unique combination of high grade foam latex coupled with a flat latex coating on the palm which enables excellent grip, dexterity as well as breathability. This exceptional breathability means reduced perspiration in hot conditions and improved dryness in wet conditions. As a result workers only need one type of glove – whatever the weather.
OTHER ARTICLES IN THIS SECTION