Hand protection vending solutions
19 January 2017
Hand protection specialist Globus is making some of its leading gloves available in vend-ready packaging offering workers quicker and more efficient access to its products.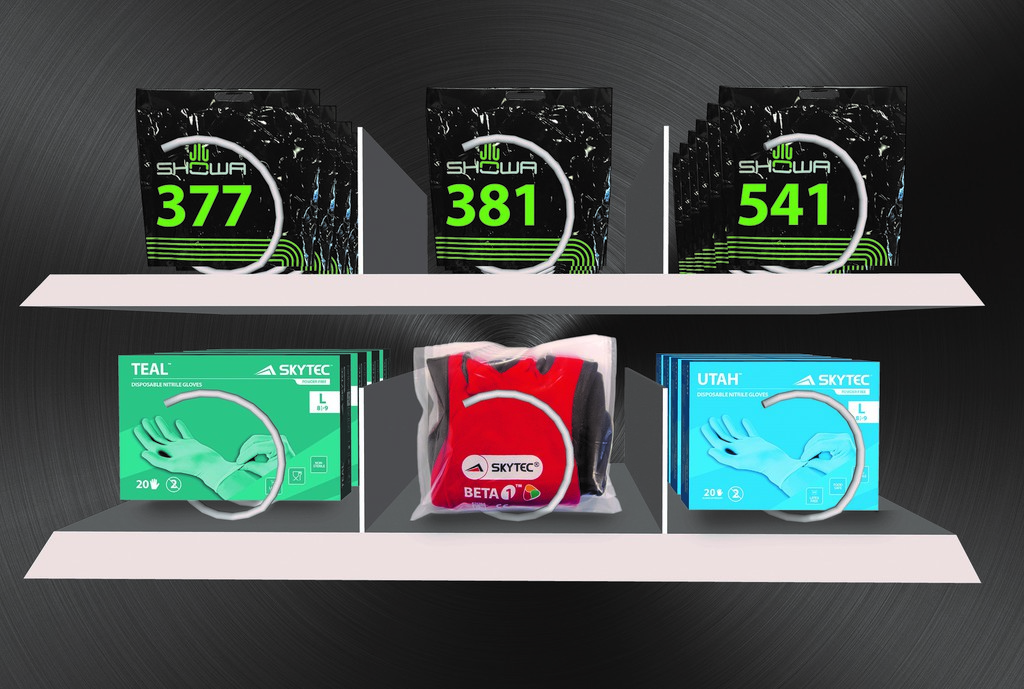 Containing a comprehensive selection of gloves from the SHOWA and SKYTEC brands, the new range provides protection for use across a wide number of industrial applications and include cut (EN388:2003 levels 3, 4 and 5), chemical and heat resistant gloves along with disposable and multi-purpose gloves.
Product features include palm-coated nitrile, SHOWA-patented nitrile foam, latex and polyurethane gloves as well as fully coated options. The single use nitrile disposable range includes the popular SKYTEC TEAL and UTAH products which come in specially-designed vend-ready boxes of 20 single gloves.
Globus marketing manager Steve Shale said: "Our new vending range has been carefully selected to offer all of the product performance characteristics that people expect from Globus combined with convenient, vend-friendly packaging, providing workers with instant access to our products.
"As well as the performance, wider benefits that companies believe they could attain include time saving and cost reduction. We also provide educational support to ensure that the right gloves are selected and stocked to meet the needs of workers."
OTHER ARTICLES IN THIS SECTION