Breathable barrier
14 October 2013
Globus has announced the launch of TEMRES 281 from Showa Best, which it is calling the world's first waterproof and breathable polyurethane protective glove.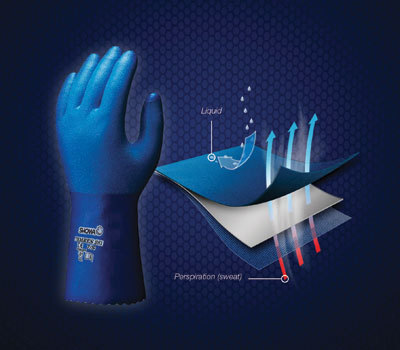 TEMRES 281 provides an impervious barrier against liquids and oils whilst remaining breathable, making it suitable for those working in wet, oily and greasy environments that need waterproof protection.
This feature is due to its innovative nylon/polyurethane liner, inner foam membrane and micro-ventilated polyurethane coating. Water is kept out of the glove while warm air and moisture is allowed to escape. As a result, the hand is allowed to breathe, any accumulation of perspiration and bacteria inside the glove is negated and a more comfortable wearing experience results for the user.
OTHER ARTICLES IN THIS SECTION