New features added to sound level meter
30 October 2018
Cirrus Research, noise monitoring specialist, has launched its Optimus+ sound level meter to market with a new ergonomic design and Bluetooth technology as standard.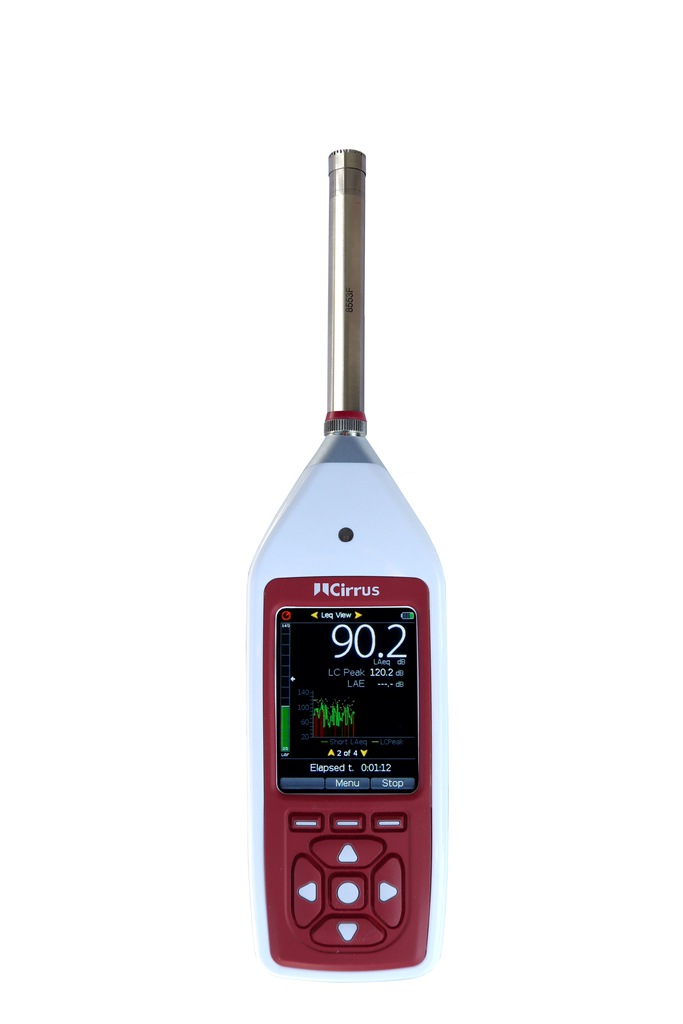 Already a market leader in the noise monitoring and acoustic market, the Optimus+ boasts a new ergonomic keypad with easier navigational tools, a new screen and enhanced audio quality. It now has the capability to work with a mobile application, as well as featuring a range of different in-built functions that can be adapted for specialist use, such as vehicle noise.
Bluetooth technology has also been added as standard to enhance user connectivity and ease of use. It is compatible with Android and iOS devices and Cirrus mobile applications are available from both Google Play and the App Store.
The Optimus range was first launched to the UK more than 10 years ago and since then has successfully expanded into the international markets. According to Cirrus, its ground-breaking design helped to shape the acoustic market in the process.
Other key features include: large screen making the data easy to read; lightweight and easy-to-hold shape designed for ease of use; available as either a Class 1 or a Class 2 instrument; no complicated setup procedure – just switch on, calibrate and start measuring; and operating temperature between-10°C to +50°C and up to 95% humidity.
The software included is also state of the art with the licence-free Cirrus NoiseTools download, configuration and analysis software supplied as standard. It is compatible with Microsoft Windows XP, Vista, 7 & 8 (32bit & 64bit).
"The new Optimus+ combines all the standard features that our clients love but with the added Bluetooth technology to give a smoother user experience and connectivity assurance," said Tony Towle, Cirrus' Marketing Manager.
"The Optimus is the workhorse of the Cirrus sound level product range and has evolved over the years to keep pace with both technology and occupational health advancements. The Optimus+ is the natural successor in a product line that continues to stand the test of time." he added.
The Optimus+ is available in English, French, German and Spanish but other language options may also be available on request. It meets all the Noise At Work Regulations in the UK, EU noise regulations, and OSHA, HC & PEL, MSHA and ACGIH guidelines in the U.S.
OTHER ARTICLES IN THIS SECTION