Success for Cirrus
25 August 2015
Cirrus Research's first ever product launch to the vibration detection market has been hailed a success.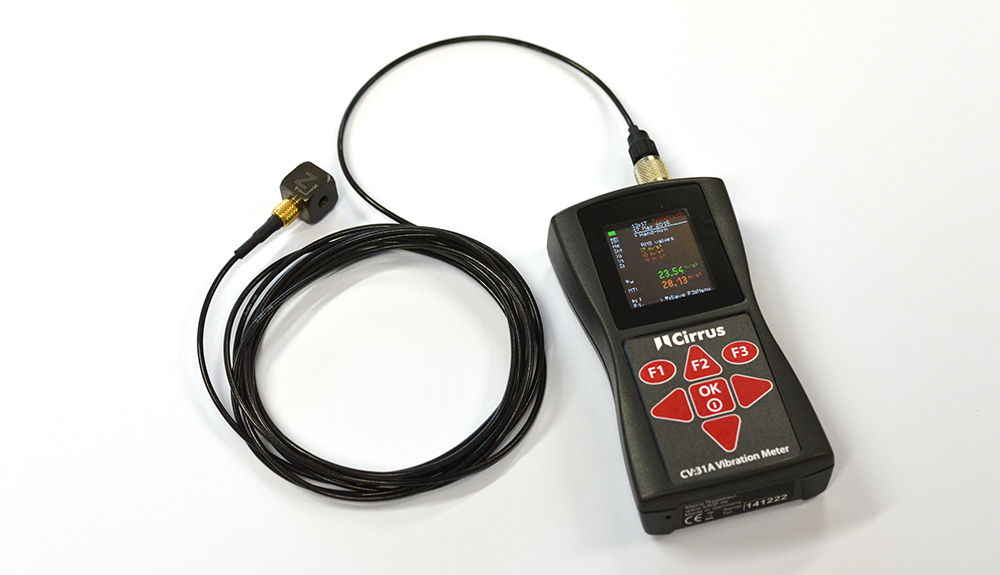 Unveiled at the SHExpo in London in June, Cirrus' first vibration monitor – the Revo – attracted keen interest from hundreds of visiting delegates as well as existing clients.
The Revo CV:31A provides a simple and convenient way to measure, analyse and assess vibration data – ideal for assessing hard-arm or whole body vibration exposure.
Meeting all the relevant industry standards such as ISO 5349 and European Directive 2002/44/EC as well as the ISO 8041:2005, the Revo is capable of measuring four channels simultaneously.
Its robust and compact instruments can be used to measure whole-body vibration to ISO 2631, as well as vibration on passenger and merchant ships to ISO 6954.
"We are delighted to the response to Revo so far, both from existing clients and new enquiries from across the vibration sector," said Cirrus' Marketing Manager Thomas Shelton.
The Revo comes as part of a complete measurement kit which includes all the accessories required to carry out Hand-Arm vibration measurements and handle mounts for the Triaxial accelerometer. It can also come with an extended range of accessories including the KD:103 Triaxial Whole Body Seat Accelerometer.
Storing up to 10,000 measurements and up to 1,000 FFT measurements, the Revo has user friendly software for data transfer and calculation of Daily Exposure A(8). Its compact design and colour OLED display can operate for between 10-14 hours using just 3xAAA batteries.
OTHER ARTICLES IN THIS SECTION