ARTICLE
Let there be light for Swindon Town FC
26 July 2018
AFI-Uplift and Wilson Access, both part of the AFI group of companies, have delivered the height required for Swindon Town FC at their ground The Energy Check County Ground Stadium.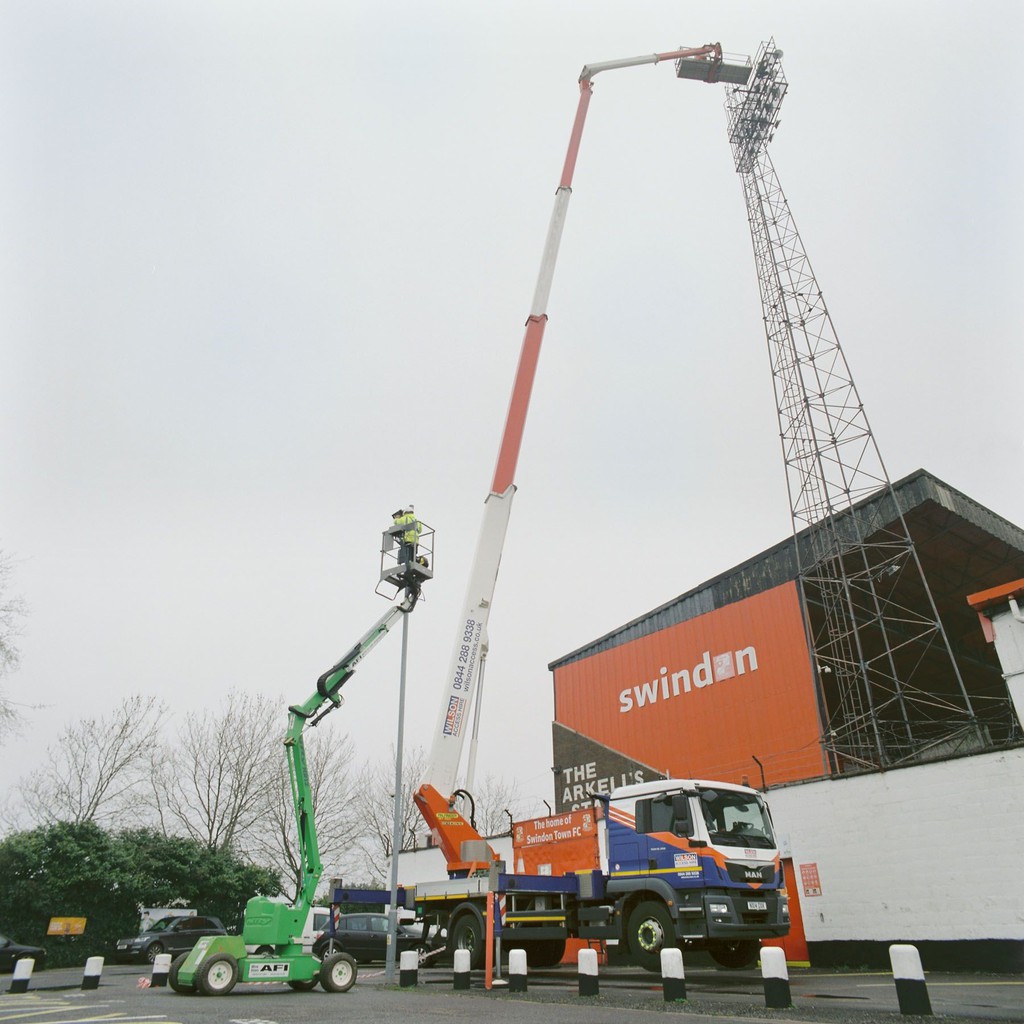 Swindon Town FC needed a truck-mounted boom to install additional and make necessary adjustments to the current flood lighting, which would enable the club to further improve the LUX lighting levels.
Glinn Hambidge from AFI-Uplift was there day and night throughout the challenging project. He said: "During this project, the lighting rig at the stadium was moving about in the wind, the weather wasn't on our side, so we remained on-site and the job was delayed until the wind settled, then we went up, and adjusted the lights."
The whole team was working against the clock, to make sure all necessary improvements were made for the following game.
Mark Isaacs, chief operating officer from Swindon Town FC, said: "Right from the outset, AFI met all our requirements, from coming out a few weeks before, to survey the site and making sure we had the right access machines for what we were proposing to do."
The 45m truck mount and operator from Wilson Access was recommended because of its versatile height and outreach.
Stanley Fire and Security were using a boom lift from AFI-Uplift to test and service the emergency lighting and CCTV on the ground. They used a Niftylift HR12 bi-energy because of its compact dimensions, versatility and reliability.
OTHER ARTICLES IN THIS SECTION