New features for website
20 November 2014
The AFI group of companies has completed the next stage of development of its UTN Training website (www.utntraining.co.uk) providing a range of new features.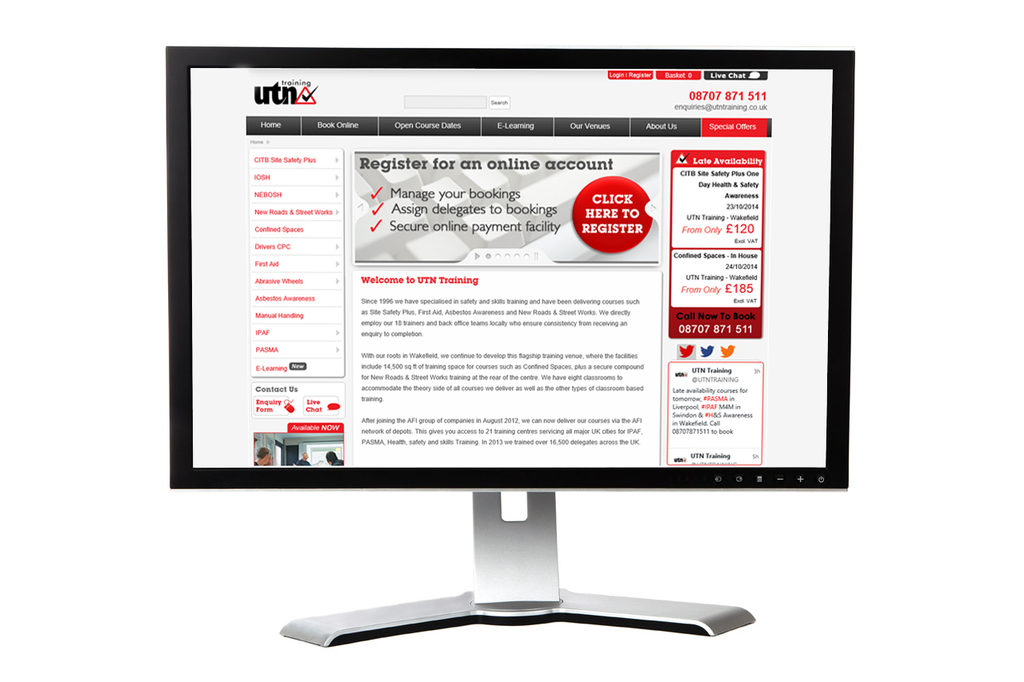 These features include the ability to register and create a secure online account which shows all previous and future courses they have booked online since registering. All course bookings will be confirmed by an automatically generated email.
Customers, such as training managers, can add staff to an 'online address book' and then assign them to specific courses. If they are unsure about who will be attending a course they can still provide that information at a later date. A new 'shopping basket' has also been added, enabling customers to book multiple courses and multiple delegates, then check out.
AFI Group marketing director, Matt Scott, said: "UTN Training's business continues to grow and our ongoing investment in our website will enable us to meet an increasing demand for a simple and convenient booking process."
OTHER ARTICLES IN THIS SECTION