New GORE PYRAD protective garments for everyday wear
24 February 2020
Gore's new product development offers end users lightweight wearer comfort coupled with heavy duty multi-norm Class 2 arc protection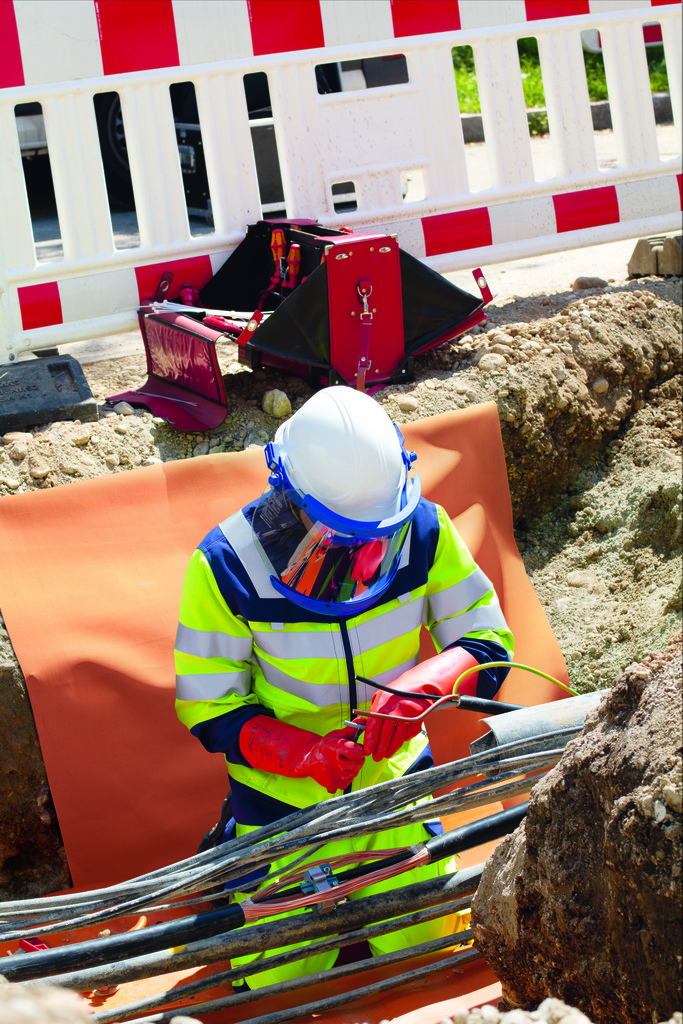 The daily risk of an electric arc incident is a real reality and safety hazard for employees who work closely on or near to the live parts of electrical equipment. Quality safety protective clothing which is comfortable and lightweight is their front line of defence but until now the fabric solution to PPE that can eliminate class 2 arc protection risks has needed to be at least two layers thick, often more.
Following intensive research and development Gore have developed the first functional fabric that allows for the manufacture of protective garments with only one ply while still giving the wearer the highest level of class 2 arc protection. GORE® PYRAD® protective garments are suitable for wearing all day, whilst working indoors and outdoors in dry and temperate conditions.
Coveralls, trousers and jackets manufactured from this new fabric, which weighs less than 330g/m², are up to 50% lighter than other garments with electric arc class 2 protection. They comply with IEC 61482-1-2:2014 class 2 (7 kA) protective clothing against the thermal hazards of an electric arc and provide an IEC 61482-1-1:2019 arc rating ELIM value of 33 cal/cm² (ATPV at 39 cal/cm²).
One Ply Fabric and How It Works
The new laminate consists of three components in one fabric: the outer shell, a wafer thin non-flammable ePTFE membrane with the incorporated protective GORE® PYRAD® technology and a flame-retardant backer.
GORE® PYRAD® technology is made up of countless little dots made of a graphite substance on the outer fabric. In everyday use this fabric remains lightweight, supple and flexible. When an electric arc occurs it releases a massive amount of energy within 25 milliseconds. However, the GORE® PYRAD® technology is even quicker to cover the area: the dots react immediately to form a stable carbonaceous char that effectively blocks the massive convective heat flow during arc exposure. In layman's terms this reaction is similar to that of a car airbag and real-time protection is achieved.
GORE® PYRAD® protective clothing provides essential protection from the possible exposure to an electric arc incident: even at temperatures of 40°C to 50°C which can sometimes be reached in switch rooms or on very hot summer days. This PPE is engineered to act as a protective shield against plasma that can reach temperatures upwards of 5000°C, which is a similar temperature to the sun's surface.
What this means to the wearer.
No burns on the skin, no burning garments, no holes in the fabric – despite exposure to incredibly intense heat. These lightweight, multi-norm electric arc class 2 protective garments are designed for everyday use and are comfortable to wear.
Multiple Norm Protection
The new fabric technology provides class 2 electric arc protection and complies with the following IEC and EN Norm Standards: IEC 61482-1-2:2014 class 2 (7 kA) protective clothing against the thermal hazards of an electric arc; IEC 61482-1-1:2019 arc rating ELIM value of 33 cal/cm² (ATPV at 39 cal/cm²); EN ISO 11612 Clothing to protect against heat and flame; EN ISO 14116 Protection against flame; EN ISO 11611 Protective clothing for use in welding and allied processes; EN ISO 20471 High visibility clothing; EN 13034 Protective clothing against liquid chemicals; EN 1149-3/-5 Protective clothing : electrostatic properties.
visit www.gore-workwear.com/arc-rated-pyrad or email Jonas Andersson on janderss@wlgore.com
OTHER ARTICLES IN THIS SECTION