ARTICLE
Warm climate boots
14 January 2015
Designed for hot climate conditions, the Unlined Gore-Tex Extended Comfort footwear has been developed to be extremely breathable.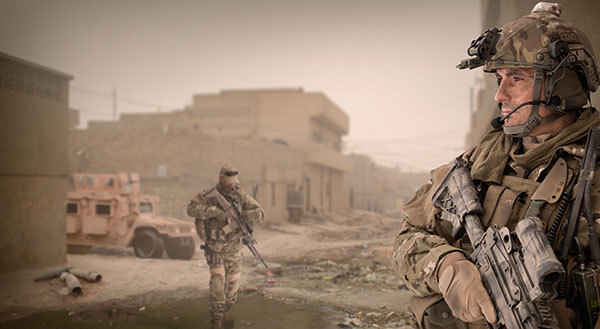 Thin materials and limited use of foams in specific areas (e.g. heel fixation) are said to ensure minimal heat build-up. At the core of this new line of desert boots is the Unlined Gore-Tex Extended Comfort laminate.
This construction has been engineered in a bid to ensure breathability and quick re-dry without compromising on durable waterproof performance. Gore-Tex says they are the world's first functional military membrane boots without a separate loose lining. Abrasion resistant nylon mesh panels and a microporous membrane with a protective monofilament knit on the inside are combined in one laminate.
The unlined boot construction is said to lead to a low water pick-up. In addition, these boots use only non-wicking, highly water repellent components (textiles, leathers, laces). Quick-drying, low water pick-up footbeds do not store liquids inside the boot and the minimal weight gain positively impacts wearer comfort.
According to laboratory tests conducted by SATRA these new boots retain 90% less water than other desert boots. This results in faster drying times in and after use.
A pair of the boots (based on size 42) weighs less than 1,200g. This is at least 20% lighter than the lightest Gore-Tex Desert Boots available so far. The lightweight construction of the boots allows for the most minimalist design ever seen in a waterproof boot. This can contribute to the high performance of the wearer and enhance overall wearer comfort.
OTHER ARTICLES IN THIS SECTION