ARTICLE
Building acoustics app
17 September 2018
Recognising the growing influence of acoustics on building design and the need to reduce the impact of noise from traffic, industry and neighbours on new housing developments and office units, Svantek – the manufacturer of noise and vibration instrumentation for environmental and occupational health monitoring applications – has introduced a Building Acoustic (BA) Assistant App to support its Class 1 SVAN 977A or SVAN 979 sound level meters with built-in Bluetooth interface.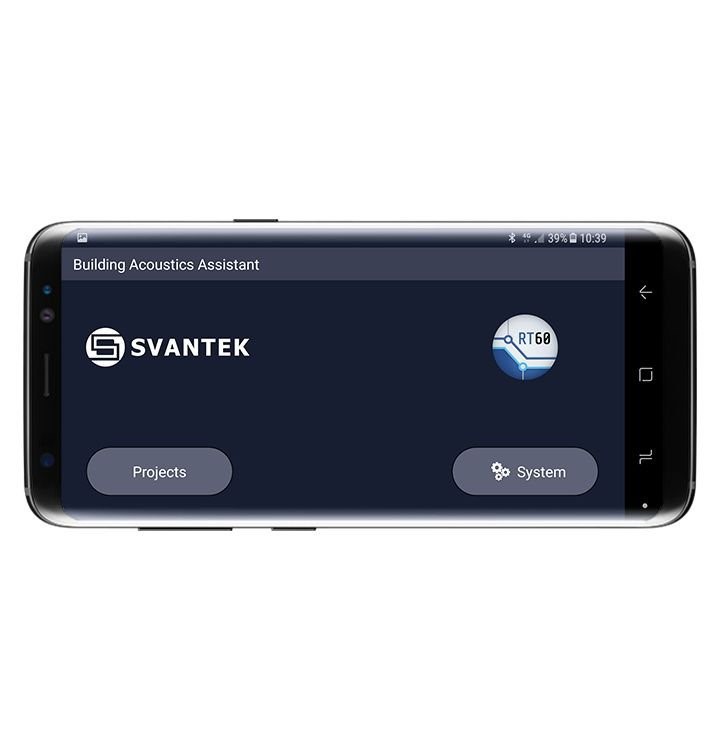 The companion free BA Assistant App's easy to use format allows users to go from room to room with the sound insulation results available for sending to the end customer immediately.
Svantek's highly accurate SVAN 977A and SVAN 979 sound level meters offer millisecond spectra logging making them suitable for building acoustics measurements with façade, airborne or impact sound insulation results.
The SVAN 979 is said to be one of the most powerful sound level meters on the market. It has a built-in sine wave, pink noise and white noise generator which helps reduce the amount of equipment being carried.
Developed for Android platforms, Svantek's BA Assistant smartphone app is easy to install and guides users through the sound insulation measurement procedure in accordance with ISO 16283. Sound insulation results are presented on the display in the form of a report compliant with the ISO requirements.
The sound insulation calculation is done automatically once the data files are assigned to rooms in BA Assistant App. The ISO 17 rating of sound insulation in buildings and of building elements is automatically calculated and included in the report templates.
OTHER ARTICLES IN THIS SECTION