ARTICLE
Handy HAV meter
04 June 2014
Svantek has launched what it says is the world's first personal hand-arm vibration (HAV) exposure meter.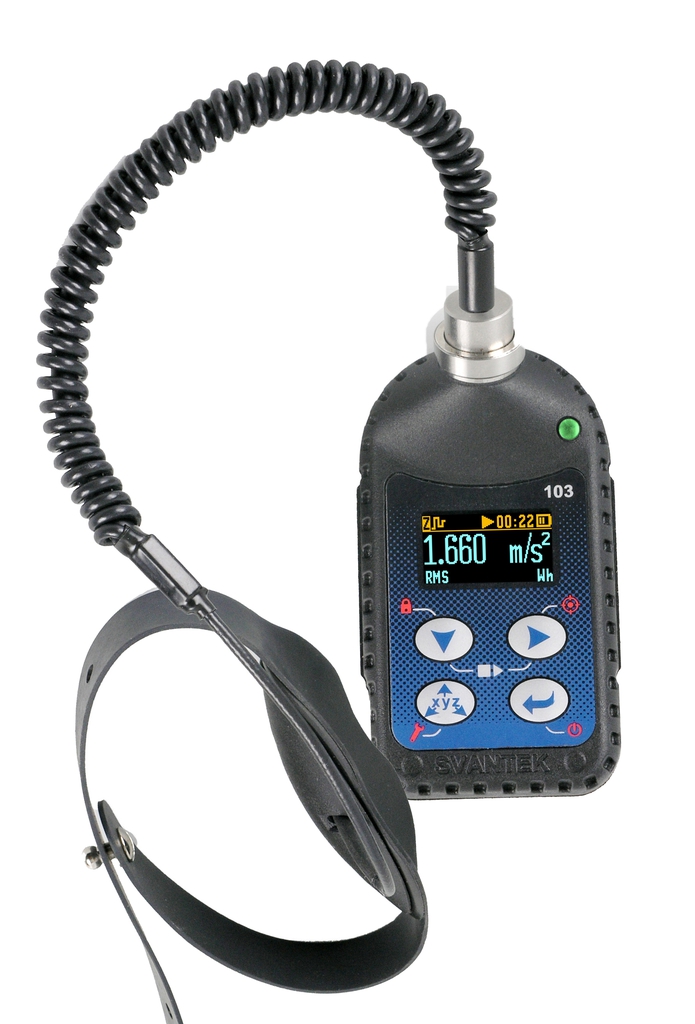 The compact and robust SV103 easily attaches to the operator's arm whilst the lightweight MEMS accelerometer straps to the hand to accurately measure the vibration dose being received.
The SV103 also incorporates an additional contact force transducer that measures whether the tool is being gripped correctly. The lightweight, easy to use instrument meets ISO8041:2005 and is suitable for taking measurements in accordance with ISO5349 and European Directive 2002/44/EC.
Of the SV103, Svantek's sales and marketing director Paul Rubens says: "It significantly reduces measurement uncertainty as it is strapped to the operator's arm and is small enough to take daily vibration exposure measurements without interfering with normal working activities. We are confident that the SV103 will set a new benchmark in hand-arm vibration exposure monitoring."
OTHER ARTICLES IN THIS SECTION