ARTICLE
Automatic forklift safety control
14 March 2018
SiteZone Safety's partner in the warehouse and logistics sector, Transmon Engineering, has created a new option for the SiteZone RFID (Radio Frequency Identification) proximity warning system specifically for forklifts.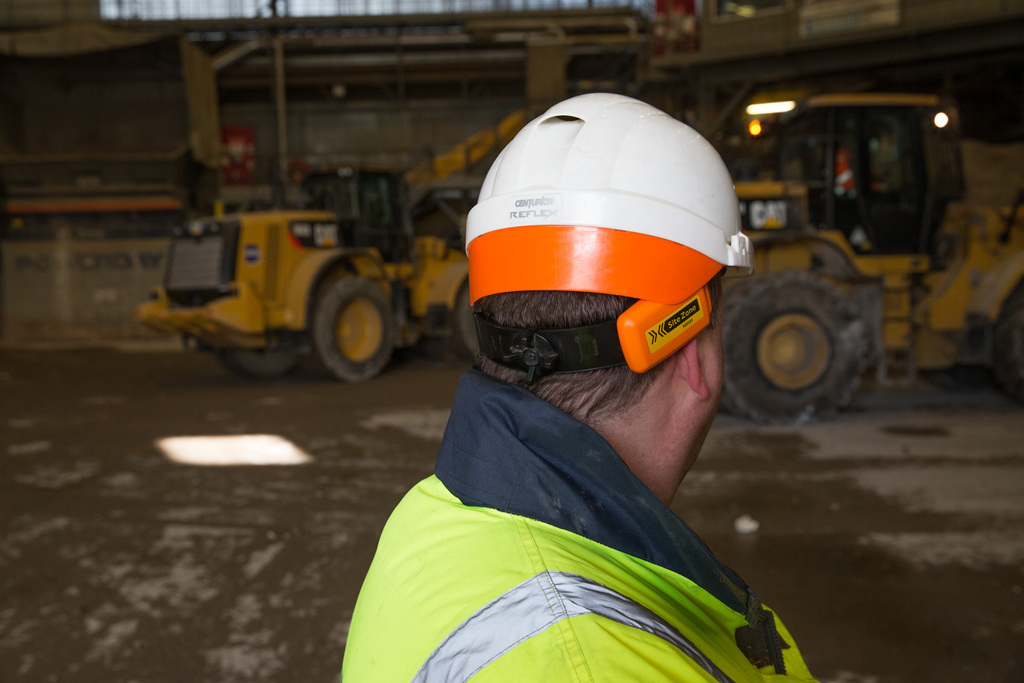 'Slow and Stop' further enhances the SiteZone safety capability by automatically slowing a forklift truck's speed on detection of a worker's tag, whether they are visible by the driver or not.
'Slow and stop' is an adaptation of the original SiteZone proximity warning system which was originally designed to protect workers from collisions with work vehicles. This works by having RFID detectors fitted onto vehicles, whilst workers have RFID emitters fitted onto their hard hats or sleeves. The wearable tag vibrates making workers on foot aware that they are in the path of a moving vehicle, like a forklift or plant; whilst vehicle operators are alerted with an alarm and flashing lights inside their cabs.
Gary Escott, director at SiteZone Safety, said: "Using Slow and Stop in depots and warehouses will significantly reduce risk of vehicle / personnel collision. It adds yet another dimension to safety in confined and low visibility spaces by assisting the vehicle operator in slowing to a safe speed. It's an extra pair of eyes in a challenging work environment."
Ross Munro, business development manager at Transmon Engineering, added: "Our knowledge and experience in materials handling safety and control, partners perfectly with SiteZone Safety's expertise in the field proximity warning technology. This combined gives an innovative product offering to the marketplace designed to further increase site safety."
OTHER ARTICLES IN THIS SECTION