Upgraded telematics system
31 March 2017
​Understanding the cause of a near miss or accident can help prevent it happening again. OnGrade, supplier of site safety tool SiteZone, has re-launched its upgraded OverSite telematics package which gives site and health and safety managers insights into the safety practices of on-site workers.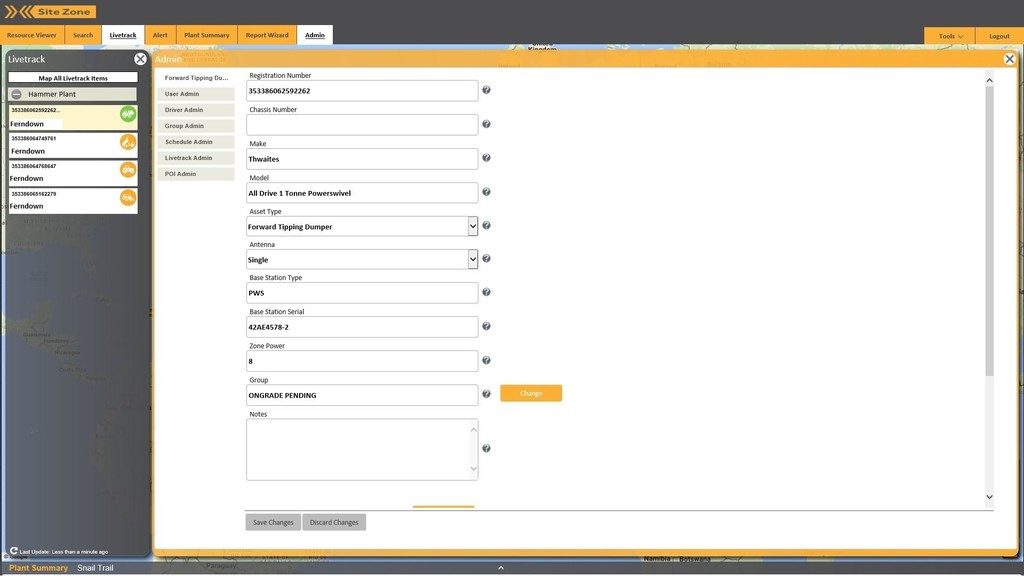 To complement proximity warning system SiteZone, OverSite transmits any activity related to the SiteZone system to the cloud.
SiteZone uses Radio Frequency Identification Technology (RFID) technology to warn pedestrians and drivers of each other's presence. This is supported by their safety awareness campaign slogan 'Don't burst the bubble'. Using vibration as well as audio and visual alerts, SiteZone lets the driver know when a pedestrian is close to the vehicle and warns the pedestrian that their safety is compromised.
OverSite, has been developed and fine-tuned in partnership with Trakm8; it collects essential data from SiteZone in the event of a zone breach to help managers monitor and improve site safety. Customers have full access to the system via their dedicated log-in, which enables them to view information such as the number of unauthorised entries into a safety zone and a real-time display of length of time spent within them. By generating this information, performance reports can be created to highlight key issues within specified zones or specific personnel safety breaches.
The live data shows the location of the machine, identifies the associated vehicle operator's SiteZone tag, and if any other SiteZone tags are active in the relevant safety zone.
OTHER ARTICLES IN THIS SECTION