ARTICLE
Wireless RFID proximity warning system
20 September 2016
Proximity warning experts Ongrade have launched SiteZone INstant.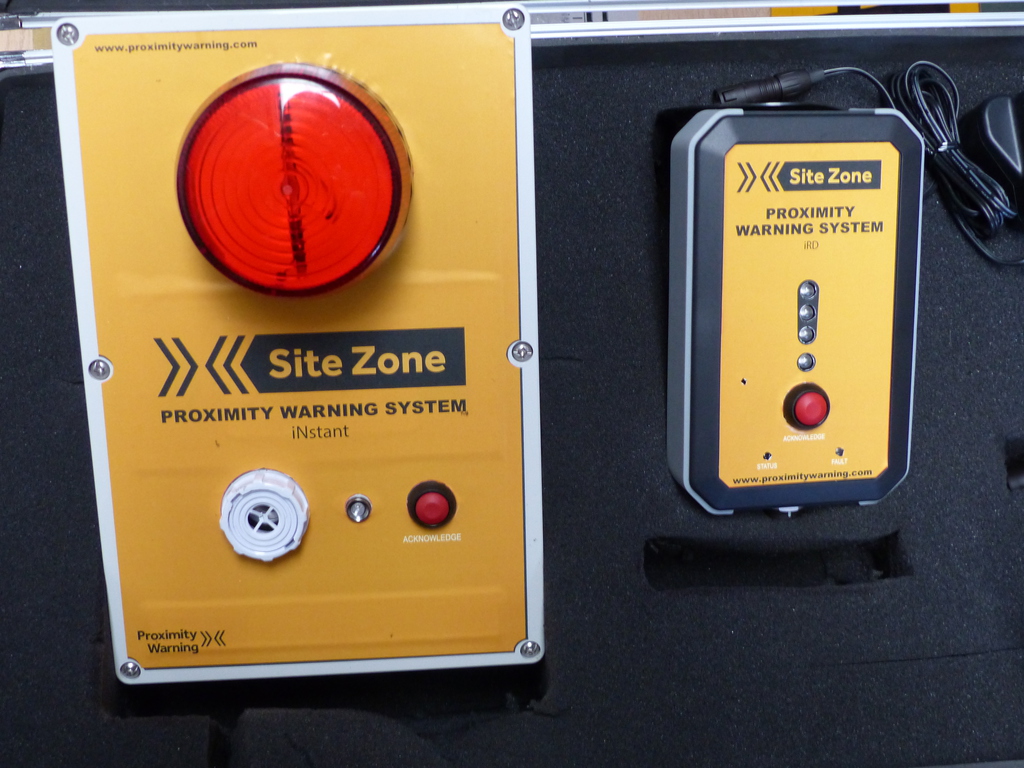 This is claimed to be the first wireless, radio frequency identification (RFID) proximity warning system of its kind to be supplied and distributed in the UK. SiteZone INstant enables on-the-spot protection against collisions between pedestrians and vehicles, mobile equipment, or hazardous areas on any site.
Derived from the original SiteZone proximity warning system, the INstant goes one step further by being completely wireless, allowing for immediate use and protection without the need for a hard wired installation. Both systems use a two-way RFID warning device; the pedestrian and vehicle transmitters communicate with each other, providing a full 360-degree detection zone and the ability to see around corners. The on-board receiver detects the location of RFID tag-wearing personnel and alerts the driver and pedestrian to each other's presence to prevent a collision between the two.
SiteZone INstant can be mounted and activated as required within a few minutes, making it ideal for short-term deployment. It can be fitted to delivery vehicles coming into a busy depot or construction site where the danger of reversing into a pedestrian is increased. It can also be mounted on large, mobile plant vehicles quickly, even if they are utilised on a site just for one day.
OTHER ARTICLES IN THIS SECTION