Simple, accurate and wireless noise monitoring solution
05 February 2018
The dBadge2 I.S. is the next generation in personal noise dosimeters. The class leading performance, low weight and user-friendly interface means you can measure personal noise exposure in any location.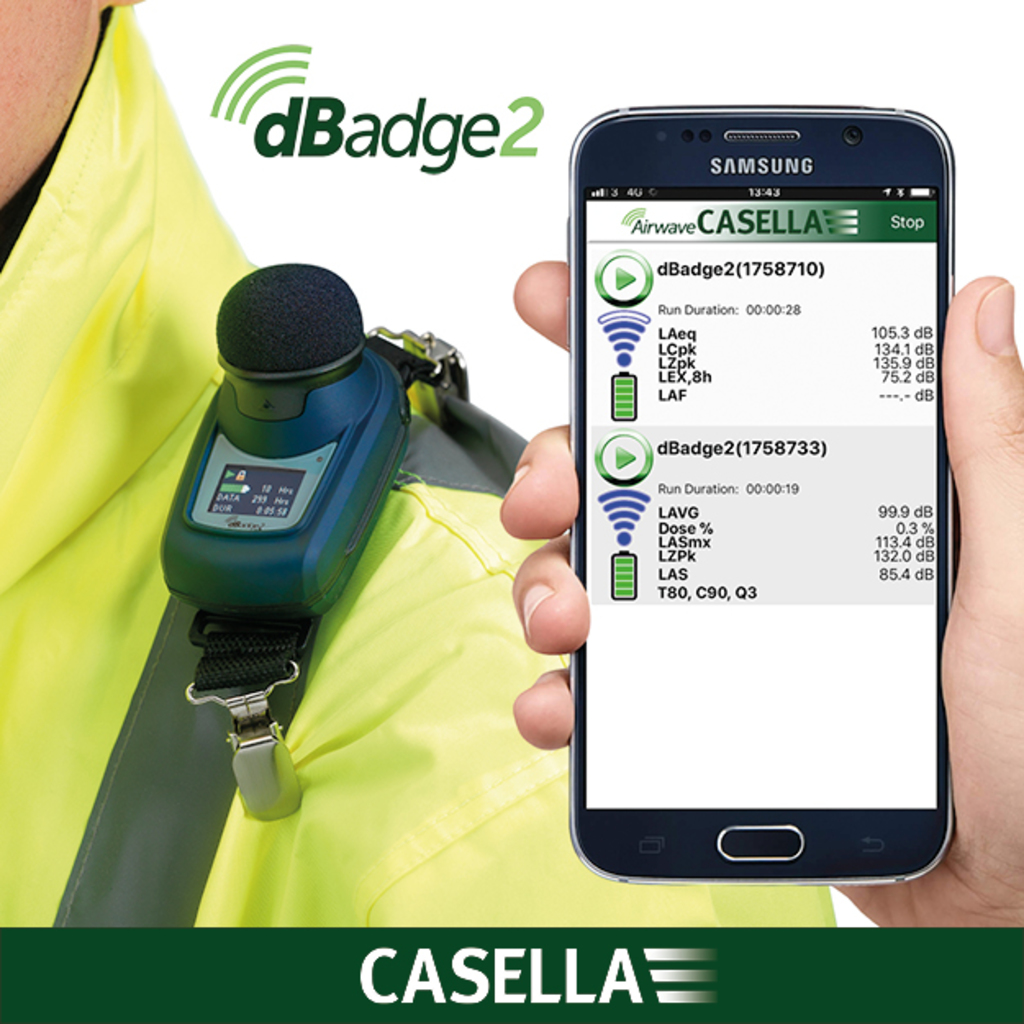 This noise dosimeter can be used in potentially explosive areas e.g. oil and gas, petrochemical and pharmaceutical industries as well as being suitable for use in the mining industry.
Monitor your dBadge2 remotely with the supporting Airwave App on your mobile device. There's no need to disturb the wearer when you can view the status or even start, stop or pause the measurement run. The dashboard display provides summary data at a glance, and you can simply tap to select an instrument for further data. Email this data alongside photos and notes direct to your PC for easier reporting.
http://www.casellasolutions.com/uk/en/products/noise/bodily-worn/products/dbadge2-noise-dosimeter.aspx
OTHER ARTICLES IN THIS SECTION